Boris Tokarev: biography, photos and interesting facts
In the Soviet Union there was, perhaps, no one who would not watch the TV series "Two Captains". The picture was wildly popular with the audience. The image of the main character - Sani Grigorieva - was brilliantly created by actor Boris Tokarev. Films in which he starred, as well as the facts of his biography, we will remember with you today. Let's start.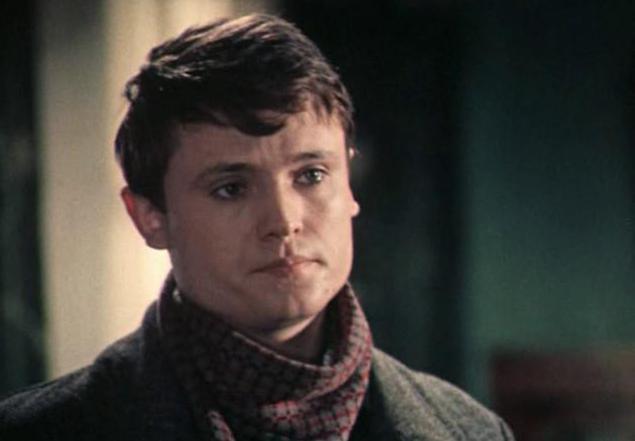 Boris Tokarev. Biography: childhood
He was born in the Kaluga region, in the small village of Kiselevo. His post-war childhood could not be called easy and carefree, because he was born on August 20, 1947. Who were his parents? Father is a military man, mother is a teacher. If someone had told his parents that their son would become a famous actor in the future, they would not have believed it. After all, in their family, no one thought about cinema. Some time after the birth of Boris, it was decided to move to the capital.
In Moscow, they lived on Bolshaya Bronnaya in a communal apartment. When my sister Tanya was born, my mother had to get a job in the nursery, which was next door.There was always not enough money, even the shoes in the family were one for several people. At school, the boys often laughed at Boris about this.
He began to act in films very early. Parents did not take this seriously, they wanted Boris to choose another profession. But, after the son began to win audience sympathy and popularity, as well as receive various awards, the attitude changed. Parents understood that Boris was engaged in serious and not at all easy work.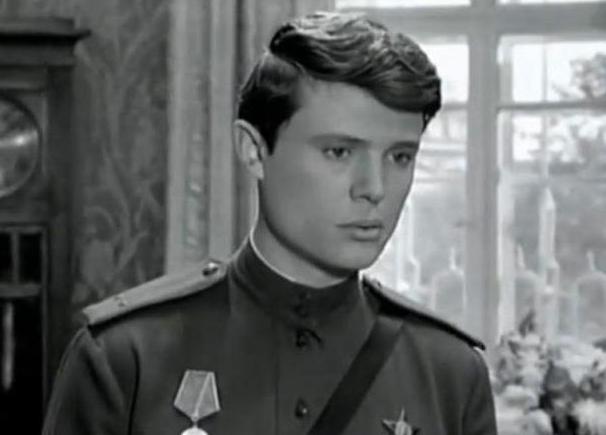 Interesting Facts
Boris Tokarev's favorite book in his childhood and youth is The Two Captains by Benjamin Kaverin.
At fourteen, he was one of the participants welcoming the XXII Congress of the CPSU, and presented flowers to Nikita Sergeevich Khrushchev himself.
Boris Tokarev graduated from the acting and directing faculties of VGIK.
In his wife, he fell in love at first sight and for life.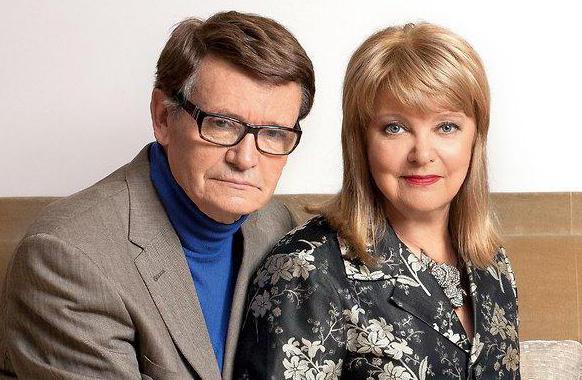 Boris Tokarev played only goodies, but in his piggy bank there is the role of General Artemyev (the film "The Last Fight of Major Pugachev"). An interesting fact is that the actor wanted to abandon the creation of this image.
For his role in the film "Hot Snow" was awarded the State Prize.
His partners in films were such famous actors as Nina Urgant, Nikolay Burlyaev, Lyubov Sokolova, Valery Nosik, Larisa Guzeeva, Evgenia Simonova, Tatyana Dogileva and many others.
On the sign of the zodiac, Boris Tokarev - Leo. The most interesting thing is that his son Stepan has the same sign.
First role
Many readers will be interested to know in which movie Boris Tokarev first appeared. It was a picture of the "generation saved." Boris was twelve years old at the time, and he was still in school. He had no idea that fate had already determined his future profession. The role of the orphan boy Victor, running down to the front, became the first step into the big world. The directors noticed Boris Tokarev and began to invite him to star in new films.
Soon the debut and theatrical scene. It was the play "Pillars of society." Playing in the theater and shooting films took away all the free time from the young man, so he studied poorly. Because of the constant employment, the usual school had to be left and continue studying in the evening.
Boris Tokarev: personal life
With his wife Lyudmila Gladunko he met on the set of the film"Where are you now, Maxim?". Boris played the main role, they looked for his partner. Once the director showed the young man a photograph of a girl with a short haircut and huge, absolutely fantastic eyes. It was Lyudmila Gladunko, which was approved for the main female role.
Boris did not leave her for a minute, although they were only fifteen years old. Instead of preparing for the exams at school, they kissed and held each other's hands, unable to tear themselves away. Then they joined the Institute of Cinematography (VGIK) together, studied and starred in some films, and in 1969 they got married.
They have been together for more than a dozen years, they have been working on films and are engaged in production activities. Perhaps some readers will wonder how such creative people can live together and love each other? There are quarrels and conflicts, but the most important thing is that they are close and dear to people who will always be interested together, and no matter how long they live.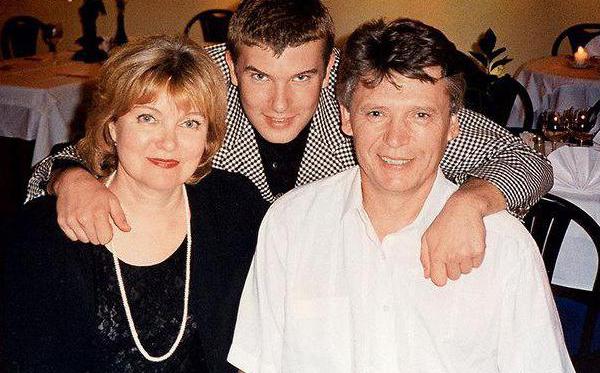 The only son of Boris and Lyudmila - Stepan - also starred in films, but this did not arouse any particular interest in him. In the movie "Do not leave me, love," which was directed by Tokarev and Gladunko, their son played a good role. But the actor's fate, he did not choose.
Writer and director
Boris Tokarev is not only a wonderful actor, he manages to create wonderful films. About two of them and will be discussed now.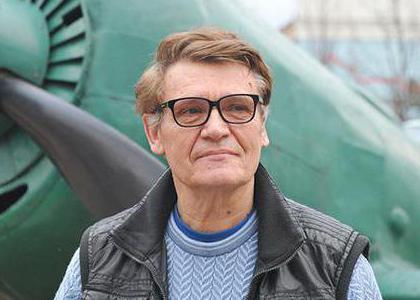 "My Prechistenka"
This is a huge historical canvas, which covers the period from 1900 to 2000. Boris Tokarev has created a wonderful series that people of different ages can watch with great interest. The film shows the story of several families living in Moscow. They will have to endure a lot of pain and pain. Family stories are developing against the background of the history of Russia.
"Distance"
Boris Tokarev not only created this film, but also played one of the roles in it. The picture of the fate of the famous athlete Olga Masterkova looks with great interest.
The most favorite roles
One of the most famous images that Boris Tokarev created is Sanya Grigoriev (the film "Two Captains"). This role for many years has become the calling card of the actor. Brave, honest, courageous, stubborn, ready to show the whole world his case, - Boris Tokarev showed the main character in this way. He literally merged with this image. He had a huge number of fans who dreamed in their lives to meet such a man as Sanya Grigoriev.The six-part film looked at one go and still attracts interest with its plot and acting.
Another role that has become a landmark for an actor is a very small, episodic, but, despite this, bright and memorable. This is a picture of "The Dawns Here Are Quiet". Boris Tokarev played a border guard who died in the early days of the war.
Boris Tokarev brilliantly played Lieutenant Kuznetsov in the movie "Hot Snow". The battle of Stalingrad is one of the tragic pages of our history, a huge number of people died here. Tokarev conveys the whole range of feelings and emotions of a belligerent. The film was shot to such an extent that there is a feeling of filming during the war itself.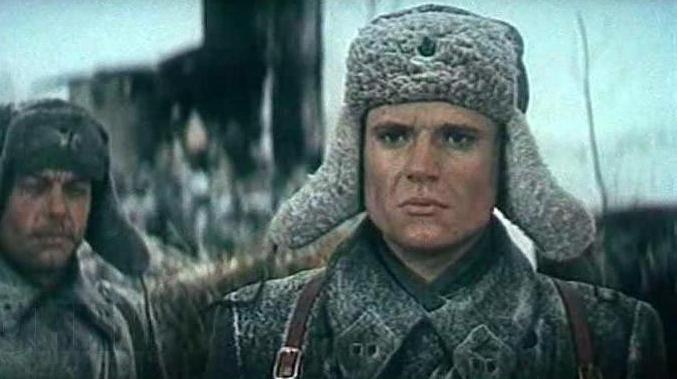 Viewers reviews
Boris Tokarev - actor surprisingly sincere and talented. The images he created in the films "And the Dawns Here are Quiet" and "Two Captains" have become for many years a male ideal for a huge number of Soviet women. Fearless, decent, honest, attractive in appearance, they showed not only how to live, but how to love. It would be difficult to create these roles in the absence of the necessary qualities, Boris Vasilyevich Tokarev has them in abundance.We wish him a lot of new interesting works.
Related news
Boris Tokarev: biography, photos and interesting facts image, picture, imagery