Chicken in a creamy sauce - the magical main dish
Chicken meat is universal, you can cook a lot of second courses from it. Both everyday and festive. Some of them are very easy to prepare, and the taste is unforgettable. For example, chicken in a creamy sauce. The recipe is simple and clear for everyone who has ever cooked meat. By changing the composition of the gravy, you can modify the look and taste of the dish. For example, chicken in honey sauce - a very exotic dish, sweet and sour notes make it unique. But first you need to learn how to choose meat for dishes.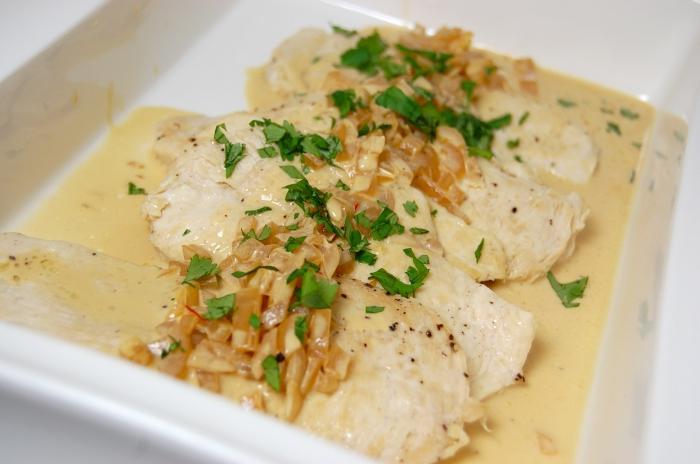 Find the best pieces.
Chicken in a creamy sauce requires the selection of high-quality meat. It is unacceptable to buy frozen. Chilled meat is fermented in preparation for the sale and becomes softer. If it is immediately frozen, this process will be disturbed, as a result, the chicken will turn out hard, lose its flavor. Such meat is easy to distinguish by appearance - it has a damaged, uneven skin, and when pressed, the dent remains for a long time.Which part is better to choose to get the best chicken in a creamy sauce? It is advisable to take the lean parts (fillets or legs), since the gravy will make them juicy. Fatty chicken legs can also be prepared in this way, but it is better to carefully cut the skin and subcutaneous tissue from them. If you still had to buy a frozen bird, you need to make sure that it is not thawed several times. The meat should be hard, without white spots. The integrity of the skin is especially important if you are going to stuff a bird. Thawing chicken, you need to be patient, you can not scald it with boiling water or immediately put it in the oven. The best solution would be to allow it to thaw out in the refrigerator, under cold water or in the microwave. Fully thawed bird is soft. Her wings and legs move easily in the joints.
However, in one case, you can proceed to the processing of frozen meat - when you want to cut it very thin.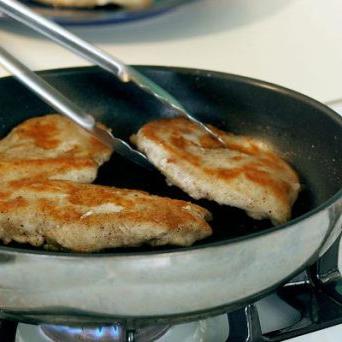 Chicken in cream sauce
Fry the meat in a pan with vegetable oil. Cover it is not necessary, otherwise a golden crust is not formed. Add chopped onion to meat and fry until transparent.Grated carrots and garlic mixed with crushed rosemary leaves and crushed peas allspice. Add this all to the saucepan to the meat and onions, fry for about five minutes. Pour the whole mixture with cream. A ten percent would be enough. After that, the chicken in a creamy sauce stews for another ten or fifteen minutes. The final readiness is better determined by trying the dish.
Chicken in honey sauce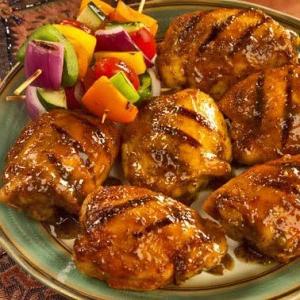 It is better to take the wings or legs. You will need soy sauce, liquid honey, vegetable oil and lemon. On request - garlic and parsley. Meat should be washed and dried with paper napkins. In a deep bowl, sprinkle with lemon juice, then add soy sauce and honey (you can take candied, but then you have to melt it), leave to marinate for several hours. Drain the liquid that has formed, then fry for five minutes in a hot frying pan for five minutes on each side. Grind garlic and parsley and serve to the finished meat.
Related news
Chicken in a creamy sauce - the magical main dish image, picture, imagery