Circuit breaker - design and principle of operation
A circuit breaker is a circuit breaker that is designed to quickly turn on and turn off electrical circuits of a primary voltage class of up to one thousand volts, which also protects the network from the occurrence and propagation of short-circuit currents (short circuits), overloads, reduction of the mains voltage or its loss.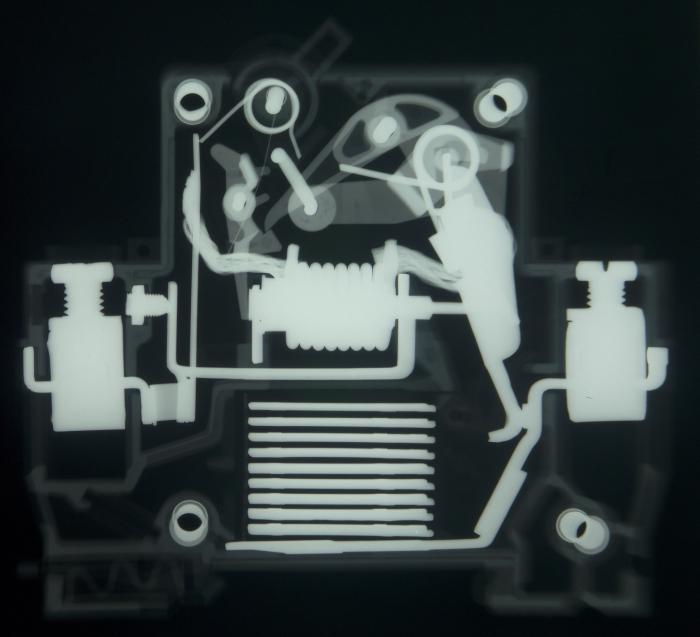 How to choose a circuit breaker?
Elements that react to possible deviations of the monitored parameter from the normal value play a very important role in the protection of networks. These parameters must be considered when choosing automata. In such a device as a circuit breaker, you can install the following types of releases:
maximum current, which instantly triggered when a short circuit occurs in an electrical circuit;
reverse current, triggered by changing the vector of the direction of current in AC circuits;
minimum voltage, which is triggered in cases of disappearance or reduction of voltage;
independent, for remote control of a device such as a circuit breaker;
thermal, which are used to protect against possible overloads;
combined, which simultaneously include thermal and electromagnetic elements.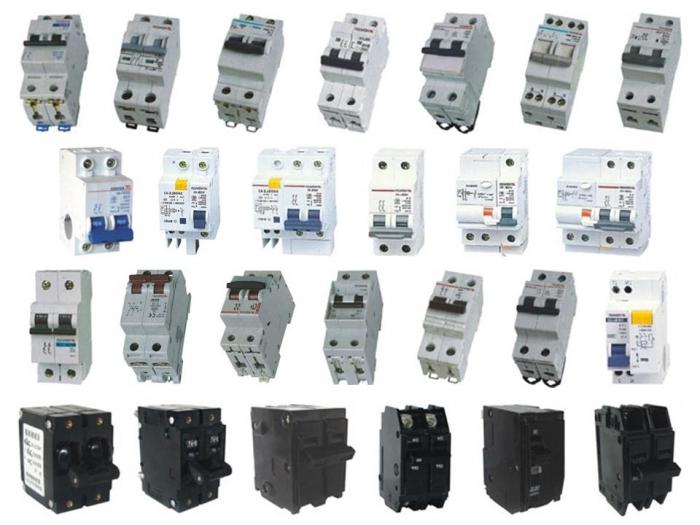 Basically bipolar circuit breaker is equipped with special mechanisms for free tripping. They provide automatic shutdown of the device.
Circuit breaker and its design
Mandatory elements in any automaton are the main and arcing contacts. The main ones are usually made of copper. They have a small transitional resistance, can pass large currents for a long time. Arcing contacts are made of metal-ceramic. They are connected in parallel with the main one.
Circuit Breaker - On and Off
When the handle is rotated clockwise or with the help of a remote electromagnetic drive, the machine switches on. The release mechanism levers freely move the contact lever to the right. When the lever is rotated around its axis, the arcing contacts close, thereby compressing the damping spring. Then close the main contacts.The automatic switch is turned on when the swivel is moved to the latch. You can turn off the machine manually (turn the handle counterclockwise) or automatically. The shutdown will be carried out remotely when electric current flows through the windings of the tripping electromagnet in the release. The core moves the hinges upwards, and the system of levers acts on the spring, which switches off the circuit breaker. When an arc arises between the contacts, it begins to be extinguished in a special arc chamber. To do this, use the method of quenching by dividing many rows of arcs using metal plates. Thus, this device can be called a protective device, and switching device for electrical circuits up to a thousand volts.
Related news
Circuit breaker - design and principle of operation image, picture, imagery