Garlic: the cultivation and care of winter and spring varieties
And why only love him, this bitter, biting, peculiarly smelling garlic? Growing and caring for him requires a lot of physical effort. And yet without it can not do.
Medicinal properties of garlic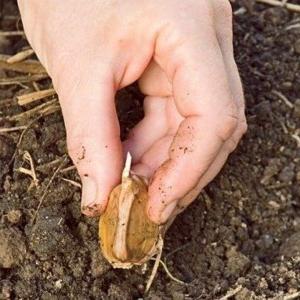 Since ancient times, this culture has been known for its nutritional and healing qualities. The ancient Romans considered it the main and unique medicine for all ailments. It turns out that people have long studied disinfectants and wound healing, as well as the anesthetic properties possessed by garlic. The cultivation of this culture gradually mastered in ancient Greece, Egypt, China. He got to Europe five thousand years ago, and from there migrated to Russia. This natural antibiotic was appreciated by the healers of antiquity, and in traditional medicine of China, recognized by the whole world, it was widely used to treat numerous diseases of the respiratory system, circulatory system, joints, etc. Nowadays, the useful properties of this product are even more widely used .Scientifically proven bactericidal, anti-inflammatory, anti-tumor, anti-cold effects, which has garlic on the body.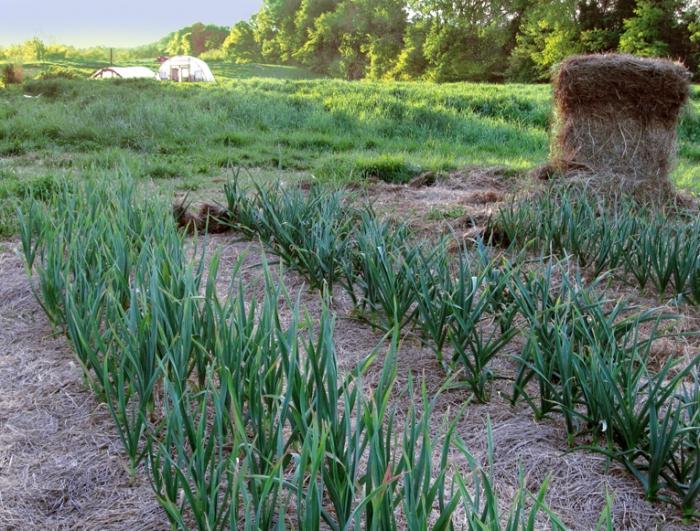 Cultivation and care
The culture is quite whimsical in cultivation and storage. There are two varieties of garlic - winter and spring. It seems to many that cultivation of winter garlic is preferable, since it grows in early spring and in fact becomes the first escape from beriberi. Its green leaves are rich in vitamins C, B, D, as well as phytoncides, which is especially important during the period of spring weakening of the body. Winter garlic ripens early in spring, in the middle of summer it can already be cleaned. Spring garlic has its merits, the cultivation and care of which differs from the winter one except for planting periods. And he and the other variety requires planting in a well-drained soil without stagnant water, in a place protected from the winds. It is undesirable to plant garlic for two years in a row in one place, since accumulated pests can affect the new crop. The best predecessors for him are potatoes, radishes, cucumbers, cabbage. It is necessary to plant a winter variety in early autumn, so that under the snow the culture leaves with well-formed roots, but without seedlings. Spring can be planted in early spring, barely dry beds.After the emergence of sprouts, the land should be weeded and loosened regularly, and this is possible only with the correct planting of seed material, with an optimal distance between shoots.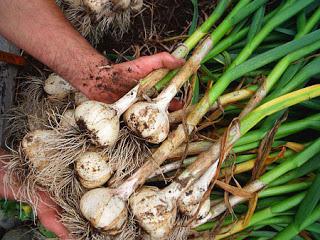 Cleaning and storage
As already mentioned, by the middle of the summer winter ripening has been ripening, followed by spring garlic. Cultivation and care came to a logical conclusion, it is time to harvest. You can begin when the upper part of the plant turns yellow and polests by three-quarters. With soft soil, garlic can be simply pulled over the stem. But most often strong roots hold the bulb, and the stems come off. Therefore, it is better to help the process with a shovel, but be careful not to damage the bulbs. In good weather, harvested garlic with tops can be laid out in rows on a bed and dried. In case of rain, the crop is best laid out under a canopy. After drying, the garlic is freed from the roots and the upper leaves, 10-15 cm long stalks are left to weave the bulbs into beautiful clusters with their help and hang them for storage and drying. In the fresh air in the shade it can be stored until the first frost, and then it is cleaned into the room. Many people think that it is better to store garlic in a cold place or even in a refrigerator, but they are mistaken because in this case garlic sprouts early.If you hang a bunch in the kitchen, at room temperature, then, firstly, it will be a decoration for the kitchen in the style of country music, and secondly, the garlic will dry out and will not sprout. But at the same time it will always be at hand and in front of your eyes. After all, it was not for nothing that in old times he was considered an amulet capable of driving out evil spirits from a room.
Related news
Garlic: the cultivation and care of winter and spring varieties image, picture, imagery