How to make pancakes, so they turned out or thin, or lush
Pancakes are one of the most popular dishes of Russian cuisine. It would seem that there is an interesting - incomparable baked dough? But only those who have never been treated to our delicious Russian pancakes can say that.
A little excursion into history ...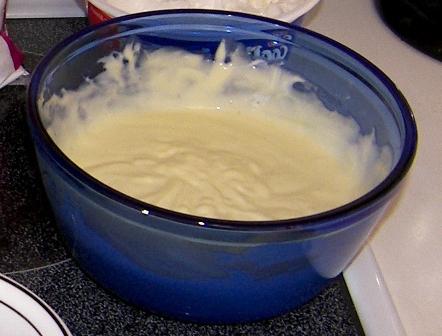 Now it is difficult to say when the pancakes first appeared. But it is known for certain that this dish existed among the pagan Slavic peoples. Each hostess then knew how to make pancakes, because it was vital. In the old days, our ancestors baked pancakes for the most important events in life. So, the woman in labor immediately after the resolution of the burden fed pancake - for recuperation. Pancakes were celebrated with the spring holiday - Shrovetide. And also pancakes were an obligatory dish in memorial ceremonies when a person died. We can say that pancakes were with people in joy and in grief throughout their lives.Some of the ancient rituals associated with pancakes, have survived to this day. So we, like our ancestors hundreds of years ago, meet Maslenitsa, when every housewife bakes pancakes and treats them to all relatives, friends and passers-by.
What is needed for delicious pancakes
Let us try today and we bake delicious tender pancakes, just like our great-grandmothers baked a hundred years ago. This article will discuss how to make pancakes according to old Russian recipes. For this we need: good flour, milk or kefir, soda or yeast, egg, sugar and salt to taste.
Pancakes on kefir - lush and fragrant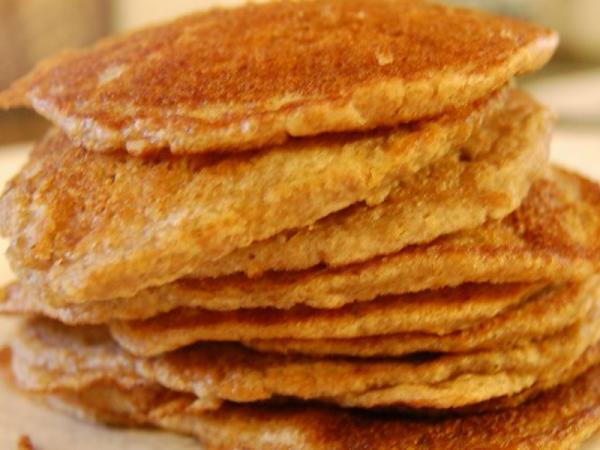 And now we will tell in detail how to make pancakes on kefir. To make these pancakes you need: flour - 5 glasses, an egg - 3 pcs., Yeast - 50 g, kefir - 4 glasses, sugar - 2 full tablespoons, salt - 1 teaspoon. First, we will make a brew - a liquid loose mass of flour and yeast diluted with warm water. For fermentation put the brew in a warm place. In half an hour the opara will increase in volume by 3 times, large bubbles will appear in it. This means that the fermentation process takes place correctly. After that, add the egg, salt, sugar, kefir, flour residue to the brew and knead the pancake dough. It should be the consistency of liquid sour cream. Now you can bake pancakes.Pancakes made from dough on kefir will be lush, ruddy and fragrant. If you add a little more flour to this dough, you can make pancakes from it.
Useful tips for cooking pancakes
Want to know how to make pancakes very thin? We will tell you. For thin pancakes, it is recommended to take milk, and not water or kefir. On kefir pancakes will be too thick and heavy, and on the water they will break easily. For filling fillings such pancakes are not suitable. But the pancakes in milk will be thin, but they will not break, so they are easy to stuff.
To fry pancakes, purchase a special cast-iron pancake pan. But use it only for its intended purpose, that is, for frying pancakes. If you do not have such an opportunity, then you can make any pancake pan pancake. To do this, it must be properly calcined, wiped with a soft cloth with salt, and then smeared with oil. In this case, pancakes will not stick, there will be no lumps. But only to fry on it you need only pancakes, not using to cook other products.
Pancakes on milk - thin and delicate
And here we will talk about how to make thin pancakes.For pancakes you need: flour - 2 cups, milk - 3 cups, soda - at the tip of a knife, sugar - 2 tablespoons, salt - to taste, egg - 2 pcs. In a bowl, mix the egg and milk with a whisk, add sugar and salt, put the flour with soda. All well beat with a mixer or whisk so that there are no lumps. Pour the vegetable oil on the preheated pan, then pour the dough with the scoop so that it spreads throughout the pan. As soon as the pancake is reddened on the one hand, turn it over with a spatula and fry on the other side. We remove the finished pancake and repeat the procedure.
So we talked about how to make pancakes so that they are thin to fill them with filling, or lush, so that they can be served with sour cream or butter.
Related news
How to make pancakes, so they turned out or thin, or lush image, picture, imagery