Indian tea "Assam": description, types, features and reviews
Tea "assam" is popular all over the world. This drink is famous for its rich taste and beautiful amber tint. It is brewed in pure form or added to various tea compositions. Naturally, many fans of this drink are interested in additional information.
What properties does this tea have? Is black "assam" healthy or can it hurt? How to prepare a drink? Where can I get it? Answers to these questions will be helpful to many.
What is tea?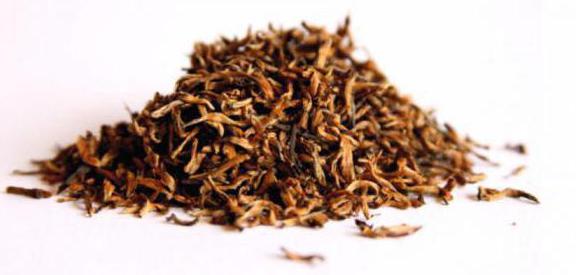 Tea "assam" is a classic variety of leafy black tea. This drink has a bright and rich reddish-brown color (the presence of a light orange tint is possible).
Reviews indicate that the prepared drink has a spicy, even floral aroma with light honey notes, which is considered unusual for black tea.Nevertheless, it is strong enough. During the tasting you can distinguish between malt shades and a slight eucalyptus flavor. Many connoisseurs prefer to brew tea and use the drink in its pure form, although it combines well with additives, such as milk or a slice of lemon.
A bit of history
First of all, you should understand where this black tea grows. Assam, a state located in the northeastern part of India, it is here in the valley of the Brahmaputra, almost at the foot of the Eastern Himalayas, an Assamese tea tree grows.
The discoverer of the drink is considered to be Robert Bruce, a Scot who used to trade in the Assamese region. It was he who begged the representatives of the local population a few sheets of tea for further study. Tea was imported to Europe by the British.
Stages of collecting raw materials
Due to the mild climate, tea leaves in the Assam region are harvested almost all year round (except for the winter period). Taste and colors of the drink depends largely on when it was collected raw materials.
Spring harvest starts in March.The leaves of the tea tree, collected during this period, do not yet have such a rich aroma. Nevertheless, the drink has a delicious sweetish aftertaste, for which it is valued.
The most successful period for fees is summer. The leaves of the plant have already reached maximum sizes. The taste of tea leaves is brighter, the color is more saturated.
Tea leaves are collected in the autumn months (if the weather allows, then until mid-December).
Tea production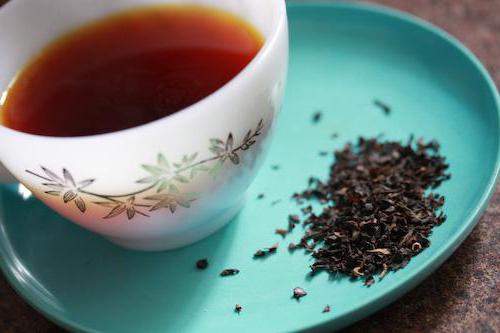 Immediately it is worth saying that all the leaves on the Assam plantations are collected and sorted by hand. Next, the raw material is machined. Tea leaves are dried, then fermented and lightly fried. Then the raw materials are crushed and sorted. By the way, the tea dust formed during processing has also found its application - it is used for the production of packaged and granulated tea.
Tea "assam": a description of useful properties
Thanks to the exquisite taste, this drink managed to gain popularity. But not everyone knows that Assam tea is also good for health.
Young tea leaves contain a large amount of vitamins and minerals. Its regular use fills the bones with calcium, strengthens the immune system, has a positive effect on the heart, makes the walls of the arteries more elastic and strong.
Indian tea "assam" contains phenols and other antioxidants that protect cell membranes from the effects of dangerous free radicals. The same substances are used for the prevention of cancer.
The composition of the drink contains caffeine, which improves brain function, nourishes with energy. True, these properties of tea should not be abused. Connoisseurs do not recommend drinking more than five cups of drink per day.
How to make tea?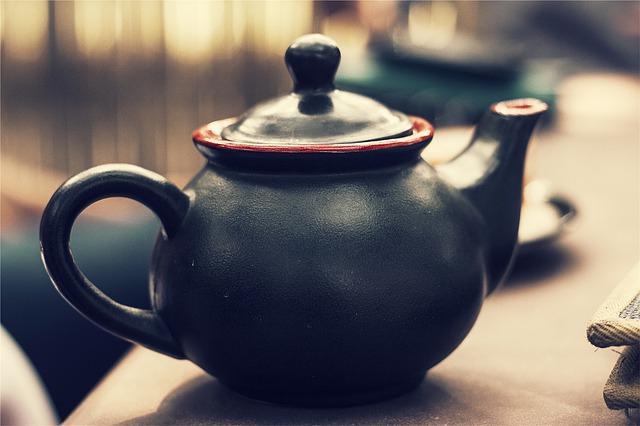 Tea "Assam" for the whole world is famous for its incredibly rich taste and pleasant aroma. But in order to be able to fully enjoy these qualities, the drink must be properly prepared.
To do this, it is better to use dishes from clay or thermal glass. First boil the water. Scald the inner walls of the teapot with boiling water. Now, inside, you can pour tea leaves (1 teaspoon per cup) and pour hot water (its temperature should not exceed 80 degrees). Cover the kettle with a lid and let the tea infuse for 20 minutes. Your drink is ready. As already mentioned, the drink can be consumed with milk or lemon.
Are there any contraindications?
As already mentioned, tea "assam" is incredibly useful. Nevertheless, you should not abuse this delicious drink, as it contains caffeine. Long-term use can cause increased irritability and nervousness, or, conversely, weakness and apathy. By the way, tea is not contraindicated for pregnant women, but not more than two cups a day.
Drink need to drink fresh. If the tea leaves infused too long, then harmful compounds begin to be released into the water, which cannot be consumed. It is not recommended to drink tea along with alcohol, as this produces substances that adversely affect the work of the kidneys.
Types of Indian Tea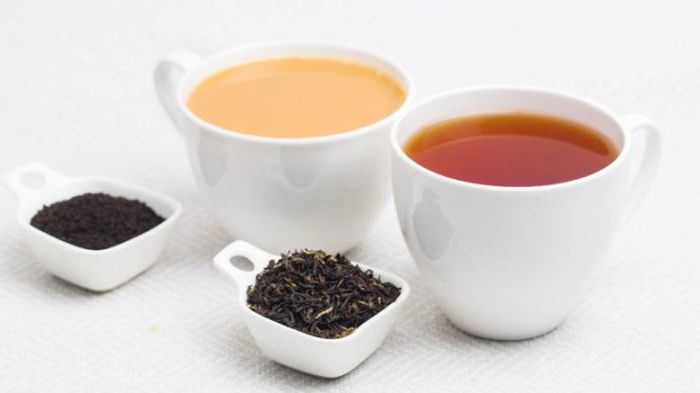 There are many types of this tea, because the taste of the drink depends on the season of collection, production technology, the exact place of growth (Assam area consists of many tea plantations):
Harmouth- one of the most popular varieties among gourmets. It has a pleasant tart taste.
Gold- this tea is considered the best, and it is produced in strictly limited quantities (the price, respectively, is also higher).
Mocalbury- the drink made from this brew has a more pronounced honey flavor. By the way, tea is named after the plantation where it grows.
Diju- tea leaves have a beautiful reddish-golden hue. The prepared drink has an exquisite fruit flavor.
Raydang- the drink made from this brewing has a rich reddish-amber taste, resembling a hue of brandy. By the way, the drink leaves a pleasant aftertaste and has a tart aroma.
Green "assam"- also grown on Indian plantations. The prepared drink has a warm, yellowish-green color. Taste is saturated, slightly tart. This tea is produced both in pure form and with additives (for example, dried fruit pieces or jasmine flowers).
Where can I purchase the product? Famous Brands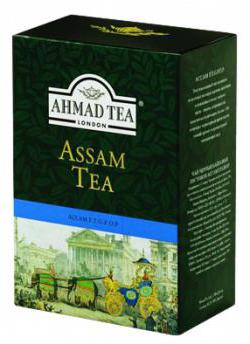 Many people are interested in the question of where to look for tea leaves. For example, where can I buy tea "assam" in Moscow or any other city?
In fact, everything is simple: many trademarks produce this tea under various names. Manufacturers such as Meleng, Newby and Ahmad offer traditional Indian tea leaves. Assam tea from Greenfield also has a rich flavor and bright aroma. As you can see, a real Indian drink can be purchased in almost every store - it remains only to prepare it correctly.
Tea "assam": reviews and recommendations
What do buyers say about this variety of tea? Reviews are mostly positive. True fans of this drink can appreciate the rich malt taste with notes of freshness and bright, floral aroma.
Regular consumption of this drink helps to improve well-being. People who drink Indian tea in the morning say that it invigorates much better than coffee. The advantages of the drink include simplicity in preparation and relatively affordable cost.
Related news
Indian tea assam: description, types, features and reviews image, picture, imagery