Lake Lembolovskoe in the Leningrad region: fishing and recreation
In the Leningrad region, to be exact, Vsevolozhsk district, there is a beautiful lake Lembolovskoe. The pond is considered the largest in Karelia, attracts amazing flora and fauna. Its length is more than 9 km, and its width is 2 km. It is divided into three parts, which are connected by narrow ducts.
In some areas, the depth reaches eight meters. The water in the reservoir is very dark, due to the high content of peat in the soil. In the summer season it warms up well - up to +24aboutC. In winter, it is completely covered with ice, which lasts until spring.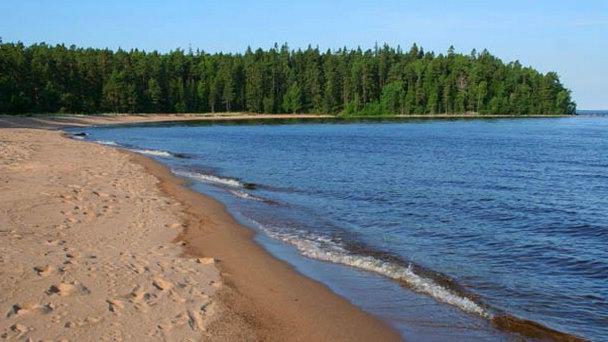 From all sides the reservoir is surrounded by colorful hills, thickets of hazel, deciduous and pine trees. The place is popular with fishermen, wildlife lovers. Nearby there are summer cottages, children's camps and recreation centers. It is quiet, peaceful and clean here, because every weekend people come with their whole families to Lake Lembolovskoe.
Fishing in the pond
Year-round fishermen sit near the shores of the lake.The best place for a rich catch is the northern reach. Burbot, ruffs, pike, white bream, roach, perch and bream are abundant here. Local old-timers often manage to catch a large smelt and a pike perch on the float, especially at a depth of four meters in the central part of the reservoir.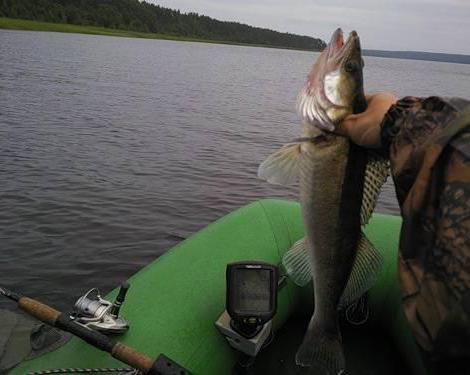 Lake Lembolovskoe does not become empty even in winter. Nibble carried out using bait. Despite the large influx of fishermen, there is a lot of aquatic life here. It is able to catch large trophies. The gear used donki, zherlitsy, float fishing rods, circles and spinning.
Accommodations
After the harvest, people cook their ears on the fire, set up tents and enjoy the wild rest. Those who are not ready to give up the benefits of civilization can stay in comfortable tourist complexes. Guest houses offer a range of services for a pleasant and productive stay.
Chalet "Georgian-4"
Cozy complex, immersed in greenery. In the sanitized territory built cottages of different categories. Available summer houses for large companies. All cottages are equipped with kitchen areas where guests can prepare their own meals.Heated at home with firewood. Common bathroom, located in the courtyard.
Near each residential object there is a brazier, benches and a table. At 100 meters from the lake Lembolovskoe. It offers a Russian steam bath. There is a boat pier, a billiard room, sports fields. A rental point for issuing various equipment (skewers, balls, ski clothing, boats, fishing gear) was opened.
It often hosts corporate events, organizes various holidays in the fresh air. For young guests there is a playground. Rest in a picturesque place is always interesting and full of bright emotions.
The recreation center "Onega"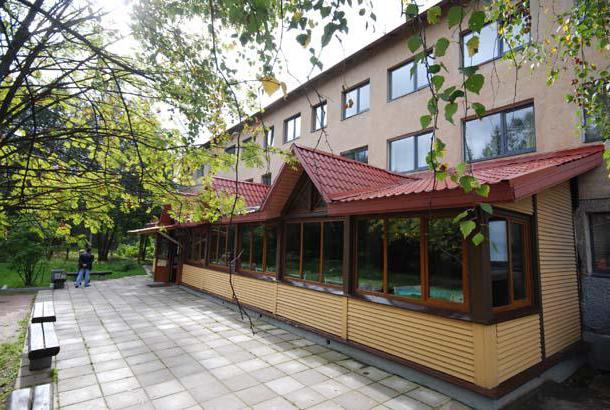 Another good option for a vacation. The complex of a higher class of service is located in the village of Vaskelovo. The rooms are concentrated in a three-story building. In the presence of superior apartments with private bathroom and kitchen. Three meals a day in the cafe.
For guests open gym, Finnish sauna. A lot of sports entertainment: bicycles, football, badminton, darts, skates, skis, fishing, passive hunting for berries and mushrooms. Daily held discos, live music.At 500 meters there is Lake Lembolovskoe with a magnificent beach and water activities.
Digest
Tourists are excited about this place. Soothing silence, clean air and no fuss makes you feel free from everyday problems. And in summer and winter you can come to Lake Lembolovskoe. Reviews of people indicate a good location of the reservoir. Magnificent nature, not yet destroyed by man, helps to bring thoughts in order, to tune in the desired fashion.
Related news
Lake Lembolovskoe in the Leningrad region: fishing and recreation image, picture, imagery