Maxim Grishin - Russian mixed martial artist
Maxim Grishin is well known to martial art lovers. In his career, he spent a lot of bright fights. This fighter has someone to take an example, because he is a sparring partner of Fyodor Emelianenko himself. Maxim performs in the light heavy and heavy weight categories. At the moment, Maxim Grishin represents the Akhmat Fight CLub club.
Start of sporting career
Maxim Grishin was taught to sport in primary school. His father was engaged in cycling for a long time and even was a member of the USSR youth team. But he did not become a professional athlete. Perhaps that is why his father so dreamed that Maxim became an athlete. In elementary school, he began athletics. But two years later, Maxim moved into the football section. In grades 10-11 seriously judo, and even began to go to the camp.
After Maxim Grishin entered the military school, he stopped training for several years.But after the change in the leadership of the military school, he again had the opportunity to play sports. In Kostroma school, where Maxim studied, a good football team was assembled. Grishin wanted to play for her, but the hand-to-hand combat trainer turned his attention to him. In just a couple of months, the novice fighter has already performed at a school championship in this sport. Those competitions, of course, he lost. But thanks to defeat, I decided to devote more time to hand-to-hand combat training. After a while, Maxim Grishin was already a member of the military school team. He spent most of his time at training camps or competitions.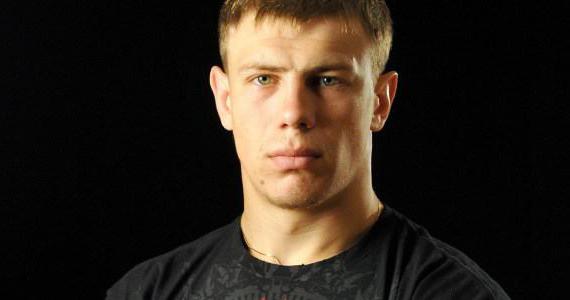 Withdrawal from the army
Over time, great victories appeared in Maxim Grishin's career. He won several international competitions, and after that the championship of Russia. Maxim first heard about mixed martial arts while still in school. He and his friends always watched the fights whenever possible. At that time, he had already graduated from a military school and was assigned to a mobile brigade of RCBZ troops in the city of Volsk. There he continued to improve in the army hand-to-hand combat.
A year later, Grishin was transferred to Chita.At that time, Maxim's friend suggested that he speak at the World Championship in Pankration, which was held in Khabarovsk. There was another outfit, rules and battle tactics. Despite this, Grishin won his first fight. But then he flew out due to defeat. Grishin, after a long thought, decided to leave the army and devote his life to sport. Maxim's parents negatively reacted to the fact that he would participate in mixed martial arts. They understood how traumatic it was.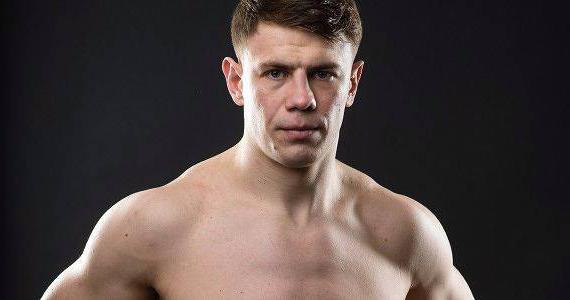 Familiarity with martial arts
Grishin Maxim Gennadievich independently managed to get into the Red Devil club. He wrote a letter to Vladimir Mikhailovich Voronov, whose coordinates he found on the Internet. Maxim indicated in the message what kind of activity he was engaged in and in which competitions he performed. In response, he received an invitation to fees. After watching Grishin became a member of the famous Red Devil team.
Grishin is a universal fighter. He is well trained in percussion techniques and feels comfortable on the course. But Maxim perfectly mastered work in the orchestra. Grishin remembers all his performances in mixed martial arts. He won his first fight against Georgian fighter Gela Getsadze.The second bout lost at the 40th second of the battle to the Ukrainian athlete Baga Agayev. Then Maxim performed well in the M-1 Selection tournament. There, in 1 minute and 10 seconds, he dealt with the eminent opponent Magomed Umarov. After that, fighter Maxim Grishin lost in Korea to American Shane Del Rosario.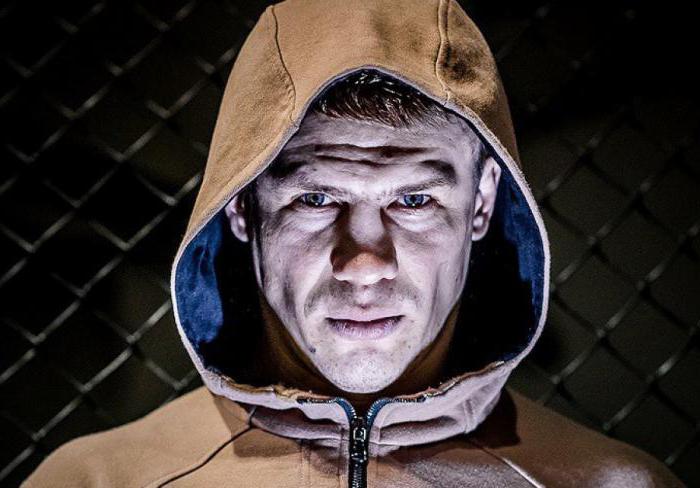 Athlete's personal life
Maxim Grishin is married and happy in marriage. He met his spouse Lyudmila while studying at a military school. His companion strongly supports her husband in his difficult profession. Spouses have experienced a lot together. Financial difficulties, endless physical injuries of Maxim and regular moves. But despite this, Maxim and Lyudmila are happy in marriage.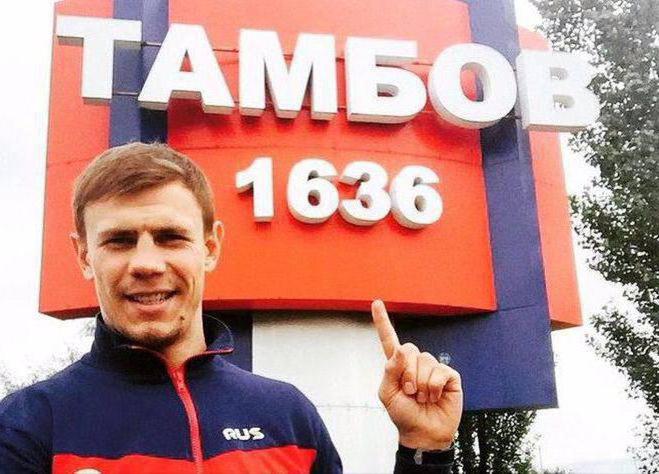 Maxim Grishin walked a long and thorny path before becoming known to the whole country. In his career there were insulting defeats, after which he could not recover for a long time. Despite this, Maxim always continued to train hard and get better.He has big plans for prestigious fighting leagues.This fighter by his labor has repeatedly proved that he is able to fight on equal terms with the strongest rivals.
Related news
Maxim Grishin - Russian mixed martial artist image, picture, imagery