Passenger car conductor - an honorable and respected profession
Railway transport is the main type and method of transporting passengers to their destination. Affordable tickets, the ability to get to any place regardless of distance - all this contributes to the fact that railway services were and remain an important, sought-after and integral part in ensuring the organization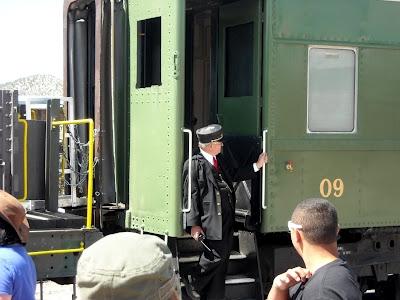 passenger traffic. Like any other area in the national economy, rail transport needs labor force. One of the professions of this industry is the conductor of the passenger car. The specialty has its pros and cons, its specificity and the necessary requirements, instructions and prescriptions. Consider the main points and provisions established and characteristic of the profession, personal characteristics of a person employed in this area of ​​work.
Psychological portrait and necessary skills
A person who is ready to master the specialty conductor of a passenger car must be balanced, able to resolve conflicts, sociable, have a sense of balance and good health, withstand shift work schedules, adapt to the inconveniences of life and difficult working conditions. Be able to provide first aid and not get lost in difficult situations. Compensation for such hard work can be considered benefits and guarantees provided by both the state and the branches of the industry, decent pay, the ability to travel and communicate with new people.
Duties of the conductor of the passenger car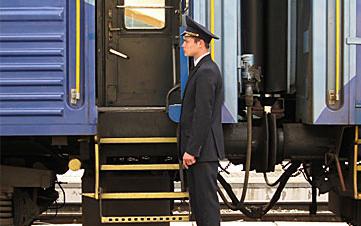 While in transit, the conductor must be in proprietary form, if any. To it should be pinned badge indicating the name, first name and patronymic of the employee. On the doors of the compartment of conductors should hang a sign with the same data. The responsibilities include maintenance of the internal and external parts of the car. Cleanliness must be maintained in the passenger compartment. The instructions of the passenger car conductor provide for the frequency of wet cleaning: 2 times a day in the car itself, in the toilet - as needed, but at least 4 times a day.The temperature level in the room where the passengers are located must comply with the approved standards.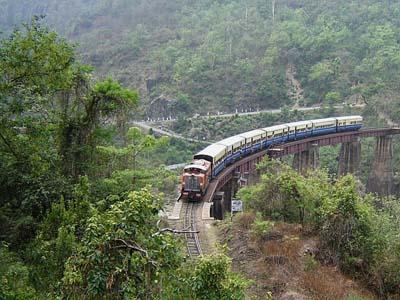 All equipment, communications, communication with the main structure, inter-car transition sites must be in good condition. It is necessary to monitor the proper condition of the wheels and brake pads. This is with regard to the maintenance of the car, its mechanisms and equipment. The conductor of the passenger car is responsible for the safety and comfort of the passengers themselves. Follows the issuance and change of linen, en route provides hot and cold drinks. Ensures that boiling water is always in the ten, and passengers are provided with drinking water. If the car is not equipped with a radio point, or for any reason it cannot be used to announce a stopping station, the passenger car guide does this by warning the passenger in advance that he is arriving at his destination.
Conclusion
The profession of a railway worker is very responsible. A person must be a cleaner, a psychologist, an emergency doctor, a fireman, a waiter, a housekeeper, a salesman.Let's respect the people of this specialty. And the railway workers themselves can wish a happy journey and success in their hard work!
Related news
Passenger car conductor - an honorable and respected profession image, picture, imagery