Raspberry ordinary. Care, growing, planting
If among the Russians to conduct a survey on the topic: "What is your favorite berry?", Raspberries, no doubt, will take one of the leading places. It is unpretentious and winter-hardy, abundantly fruiting. Depending on the variety, raspberry bush may be low (about 1.5 m), medium (no more than 2 m) and high (more than 2 m).
Raspberry description
This is a deciduous shrub with a perennial rhizome, from which grow two-year stems. The rhizome is woody, winding, with numerous adventitious roots that form a powerful and branched system.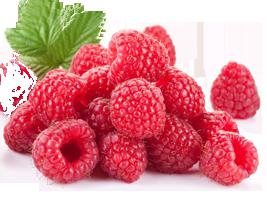 Raspberry has upright stems. The young shoots are grassy, ​​they are painted green with a bluish bloom, rather juicy, they are covered with thin miniature thorns.
The leaves are oval, petiolate, alternate, complex, having from 3 to 7 ovoid leaflets. From above they are dark green, the lower part is whitish, pubescent with small hairs.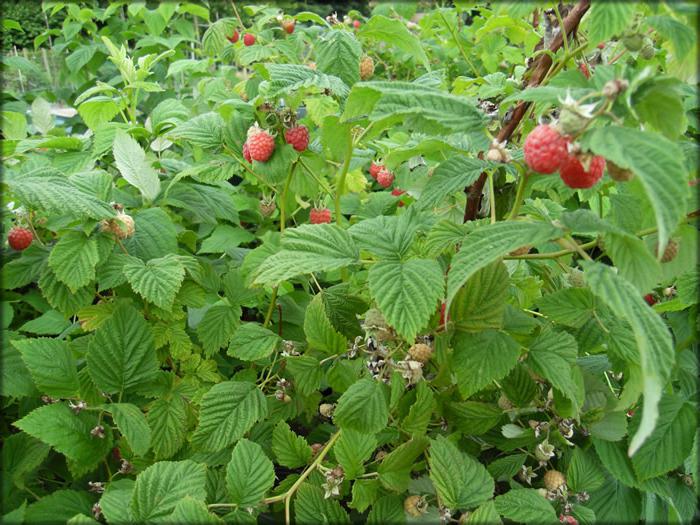 Raspberry blooms in small white flowers.They are collected in racemes located on the tops of the stems.
Raspberry is a small, fibrous, drupe that has grown together into a complex fruit. She appears not only on the shoots that have already reached two years of age. In the south of our country, berries appear at first years in the middle of autumn. These shoots become brown and woody, fruitful branches with flower buds appear from the sinuses of leaves. After fruiting, the lateral branches dry out, but new stems grow from the same root the next year.
Variety of varieties
Today there are over two hundred and fifty kinds of raspberries. All of them are characterized by frost resistance and the ability to endure drought. In addition, they have different periods of fruit ripening, differ in color and size of berries, which do not always have a characteristic raspberry color. Today, no one will be surprised by the berries of yellow, orange and even black. Such species are distributed mainly in the Northern Hemisphere. About 30 species and several hybrids are cultivated in Russia. Therefore, each gardener can grow a variety in his plot that he likes more.
Selection of seedlings
Just want to say that this is a very important event. It is not easy to choose raspberry saplings from the presented variety, therefore this question should be approached very responsibly. It is more expedient to choose small specimens with two to three shoots and well developed roots.
It is necessary to plant raspberry seedlings very quickly after purchase, having previously held them for some time in the root growth stimulator. If the bushes are bought in late autumn, then the landing of raspberries is better to postpone until spring. Saplings at this time put in a slightly wet sawdust and leave in an unheated room. It is important that the temperature in it does not rise above +4 ° C. Otherwise, young bushes may die.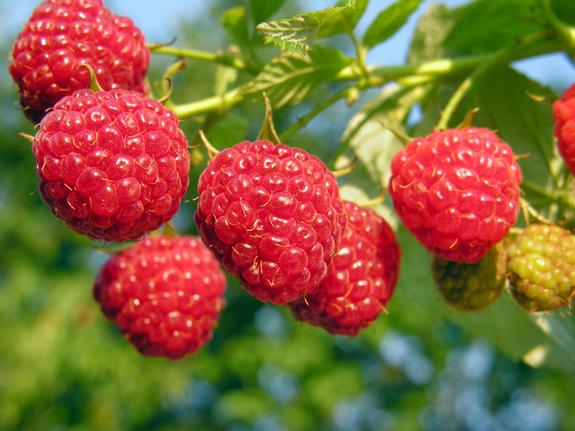 Malina - landing, care
This work can be carried out in early spring, before buds are formed, or in September-October, when replacement buds have already been formed.
Prepare a pit, measuring 40 x 40 x 50 cm. A plant is planted in such pits at a distance of fifty centimeters between the bushes. At its bottom is placed rotted manure, then 60-70 g of potassium sulfate and 150 g of double superphosphate are added. To this you can add 400 g of ash (wood).The specified volume is enough for 3-4 holes.
It can be said that the raspberry planting is complete. Now the saplings should be watered abundantly, cut so that their height does not exceed 25 cm. Mulching of the soil will help them to settle down. Care for young plants is a regular, but shallow weeding, timely watering and removal of weeds.
Pruning
Growing raspberries is easy. The novice gardener who has learned the simple rules will cope with it.
In spring the plant needs pruning. At this time it is necessary to remove all parts of the shoots affected by frost to healthy buds. By cutting the tops to fifteen centimeters, you thereby stimulate the bush to form new fruit-bearing branches. Growing raspberries is impossible without pruning, it is very useful for this plant. Some experienced gardeners believe that after fruiting, it is necessary to prune all the shoots that gave the berries. Such a procedure rejuvenates the bush and guarantees a higher yield for the next year.
Why raspberry support?
It is necessary for the full growth of the bush. It is best for this purpose to use a wire or rope stretched between the pillars, which are installed at the edges of the row.The first row of support is stretched at a height of fifty to seventy centimeters, the next at a height of one and a half meters. Young shoots gently straighten and as they grow, fix them to the supports.
Raspberry Care - Fertilizer
So raspberries appeared in your garden. Care for her should be regular throughout the year. This plant needs soil fertilizer. Each year in the fall or spring, 20 grams of potassium sulphate, 5 kilograms of humus and 25 grams of superphosphate should be added to the soil. This is the norm per square meter. If you notice that your raspberry grows too slowly, care of the plant can be supplemented with the introduction of bird droppings or manure in early summer. Repair raspberry requires doubling all of these standards for active fruiting.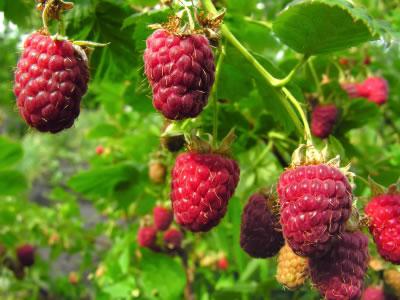 Breeding
To multiply this plant can be quite simple. For this you can use the cuttings with the kidneys. They can be both green and lignified. In addition, root cuttings can be used.
They are cut at the root, immersed in a solution of growth stimulant and planted for rooting. Root processes are separated when they reach a length of 15-20 cm.This usually occurs in early June. They need to carefully dig and drop off to a new place. A rather hot weather sets in at this time, so seedlings should be watered every day until they take root.
To reproduce root cuttings, you need to take a root, 0.5 cm thick, cut it into pieces (20 cm each) and plant it in the prepared groove.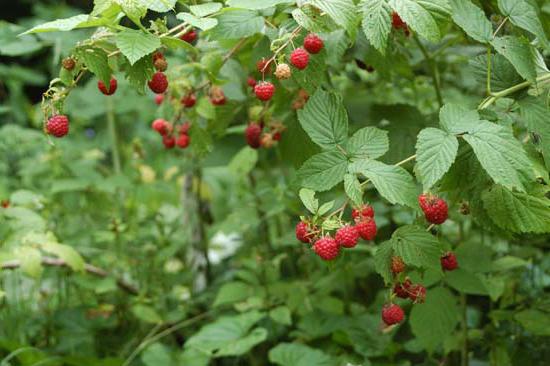 Many gardeners are faced with a situation where raspberry ordinary shoots in the most unexpected places. And this situation is not happy. You can fight this problem. To do this, you must regularly remove unwanted growth. There is a more effective way to forget about this problem. Such processes appear at a depth of about twenty-five centimeters, so you need to install a barrier. It is usually made of slate. Set it to a depth of thirty centimeters, shoots will no longer grow beyond the enclosed area.
Raspberry remontantnaya
No one can extend the summer. But everyone can enjoy the fragrant berries in plenty. To do this, it is necessary that on your site grow remontant raspberry.She will delight you with a fragrant harvest three times over the summer.
Choosing a landing site
As well as raspberry ordinary, remontant species should be planted on a bright, sunny plot. Otherwise, it will not give a good harvest. It is better to plant it on the south side of your garden. The fence located nearby will save a plant from drafts and wind.
The soil should be loose and fertile, well permeable to moisture and oxygen to the roots of the bush. If the land is not too rich in minerals, it must be fertilized, make compost, peat, sand. In this case, the raspberry will delight you with its exquisite taste and aroma.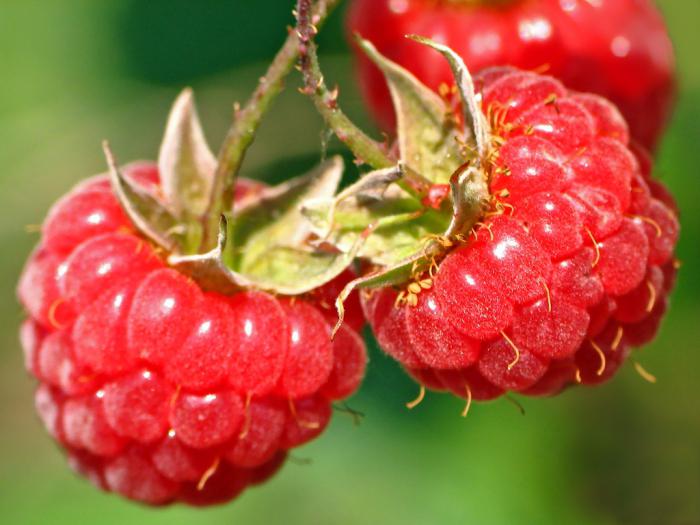 Procurement of cuttings
Cuttings for reproduction of remontant raspberries are harvested in spring. For this, it is better to take shoots with a low above-ground part (5 cm) after the rosette of leaves has fully formed. Larger shoots take root much worse, because their growth has already begun.
Carefully trim and remove the cutting with a lump of earth. Slice sprinkle with charcoal. You can not put cuttings in water or wash them. Loosen well, slightly moisten and fertilize the soil.After 3 weeks, the cuttings will begin to take root.
Care for remontant raspberries
From regular watering depends largely on the productivity of this raspberry. Water it should be carefully to the soil soaked with moisture to the roots. In the heat it is necessary to water the bushes more often, and in rainy or wet weather less often. During flowering and the formation of berries watering should again be intense.
The most effective method of irrigation - drip. It dispenses the water supply, the moisture rises well to the roots and the earth is more evenly moistened. In addition, water is consumed more economically with this irrigation.
Preparing for the winter
The repairman, like raspberry, needs to be mulched before the onset of cold weather. To do this, use only organic products: humus, sawdust, manure, hay.
Mulching is carried out after trimming. This will protect the root system from severe frosts. In the spring of mulch can not clean up - it will become a good food during the growth of the bush.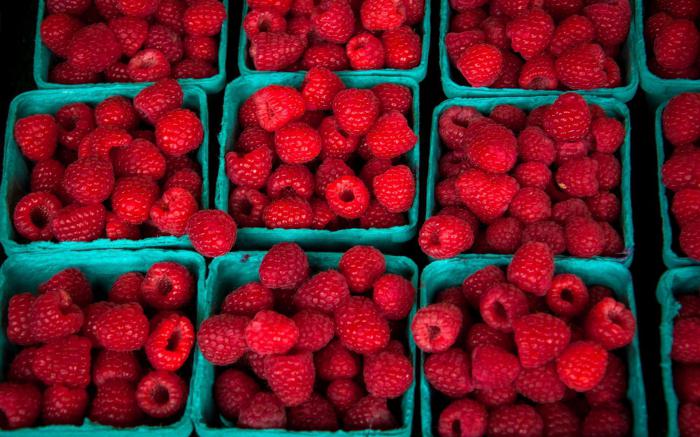 What is sick raspberries?
In this matter, the gardener should be well versed in order to notice the first signs of the disease and provide the plant with the necessary assistance. Raspberry diseases are typical of many fruit-bearing shrubs.Get to know you too.
Anthracnose. This disease affects very young shoots, berries, leaves. On shoots appear rounded (oval) depressed spots. Initially, they are painted in purple, and then in gray. The spots are edged in red and purple. Dot spots appear on the leaves, and small ulcers appear on the berries, which then dry out. After that, the leaves and petioles die. Dry and berries.
White spotting. Many raspberry diseases are well known to experienced gardeners, including white spot. The disease develops on the leaves and stems. Whitish rounded spots appear in the frame of a thin brownish border. In the center of such a stain tissue crumble. Vague whitish spots appear on the stems, the bark on them cracks and peels off. With a very strong lesion, the stems will die.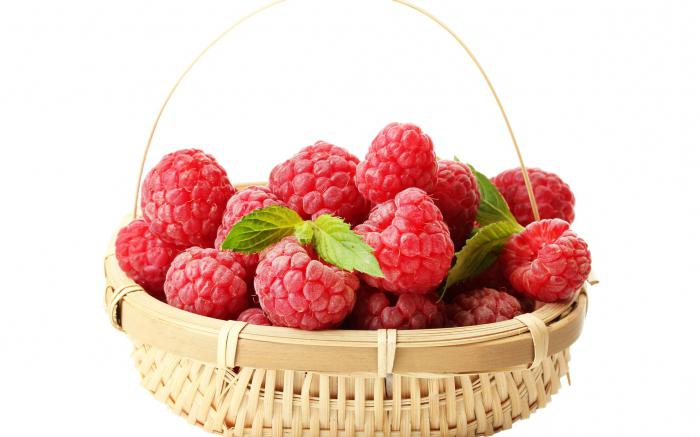 Purple blotch. The causative agent of this disease overwinters on plant debris. It affects the buds, stems, leaf stalks, less often the leaves themselves. On the annual shoots appear light purple spots, which gradually acquire a reddish-brown hue. They grow, merge and without treatment cover up to 1/3 of the shoot.
Gray rot.This disease affects shoots and berries. Usually the disease begins during the period of active flowering. The berries affected by this disease are rotting, they are not suitable for use. Young shoots are covered with elongated spots. In the affected areas in winter, the crust cracks, in the cracks you can see the black body of the fungus. During the winter, such shoots die.
As you can see, many diseases are raspberry. Planting this plant in your garden and provides quality care for him. Only in this case you will get a good harvest.
Useful properties of raspberry
The very tasty and fragrant berries of this plant contain citric, malic, formic, salicylic and caproic acids, vitamins C and B, sucrose, glucose, carotene, fructose, tannins. Seeds contain more than 15% fatty oils.
The antipyretic and diaphoretic action of raspberry is due to the fact that salicylic acid is included in its composition. Tea made from dry fruits is excellent for treating colds. Folk healers use raspberries to improve digestion, with anemia, scurvy, pain in the stomach.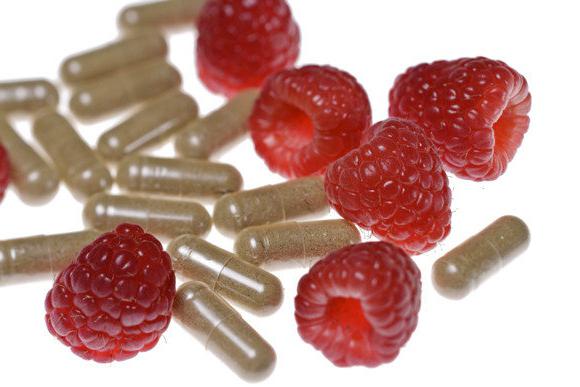 Infusions and decoctions of the leaves are taken as an astringent in case of stomach disorders, uterine and stomach bleeding, inflammations of the intestines, and in case of sore throat rinsing helps.
Decoction of flowers used in the form of washing with erysipelas. It is used in conjunctivitis and eye wash. Infusion of flowers and leaves is used for hemorrhoids and some gynecological diseases.
Related news
Raspberry ordinary. Care, growing, planting image, picture, imagery