Thermal transfer printer: description and purpose. Thermal Transfer Printing
To date, any activity related to trade is a big system, whose work is impossible without high-tech equipment. To help businesses create specialized equipment, varieties of which include label printers that differ in enterprise size, type of printing and other parameters.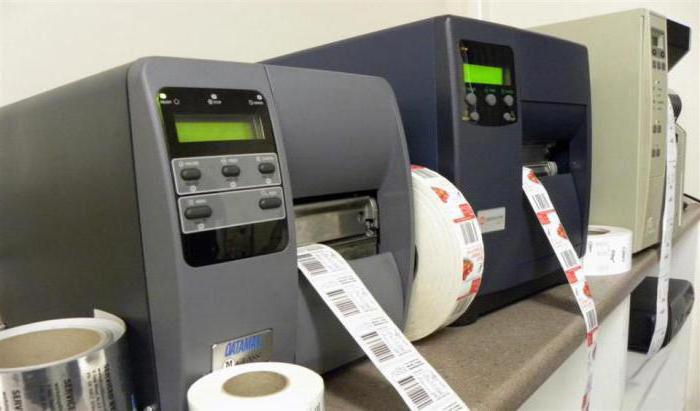 Description
Thermal transfer printer is a modern marking machine designed for applying images on the surface. The main function of such a device is to print various labels with a high degree of durability. As a surface to be decorated, fabric, metal, plastic, thermal board or ribbon can be used (special ribbon for thermal transfer printing). With all the technological conditions, the finished image, even under the influence of negative environmental factors, will last up to three years in its original form.
Thermotransfer technology is widely used to apply bar codes on products, company logos, as well as labeling goods.
Thermal and roll labels, transformer tapes (ribbons), tags act as consumables for such equipment.
The process of transferring images from such printers is called "thermal transfer printing" and occurs under the influence of plate temperature and heat press pressure, as well as exposure time.
Advantages of thermal transfer
The following are the advantages of the device:
the ability to transfer very fine parts and lines;
the use of materials not available for the stencil process (burlap, coarse flax, canvas, mesh fabrics);
convenient application on products with protruding elements (zippers, buttons);
accurate transfer of the photo image with exact preservation of color;
resistance to washing;
speed of application
How to choose a thermal transfer printer?
In order not to get lost in the variety of choices, when buying such an aggregate, you should rely on the following selection criteria:
By type of printing. If large-scale serial printing is intended, it is better to choose industrial, for personal use you can restrict yourself to a mobile or desktop device.Separately isolated modified models used in cinemas, amusement parks and festivals.
By way of printing and characteristics. It is necessary to choose a thermal transfer printer, taking into account the size of finished products (standard models - 200-300 pixels or more detailed variations - 600 pixels). The width and speed of image transfer also plays a role here.
By functionality. When buying a model with the option of saving data in memory, you can save a lot of time creating layouts.
At cost and "promotion" of the manufacturer. Famous brands, as a rule, produce a very high quality product. Although its price is much higher, this is not worth saving.
Organization of the printing process
The undoubted advantage of thermal transfer printers is the printing process optimized to four stages:
Creating a visual view of the label (shape and size).
Layout design - based on standard Windows-programs or specialized "label designers".
Connecting the device to a personal computer via USB cable or infrared port (RS 232 interface or WI-FI).
The last step - in the "File" menu, the "Print" tab - start the process of creating prints.
Industrial Thermal Transfers
A marking printer providing printing of labels and stickers in quantities of up to 100 thousand pieces per day at high speed (300 mm / s) is called "Thermal Transfer Printer for Industrial Use". A feature of such units is the possibility of high-quality printing with a resolution of up to 600 pixels on consumables up to 240 mm wide.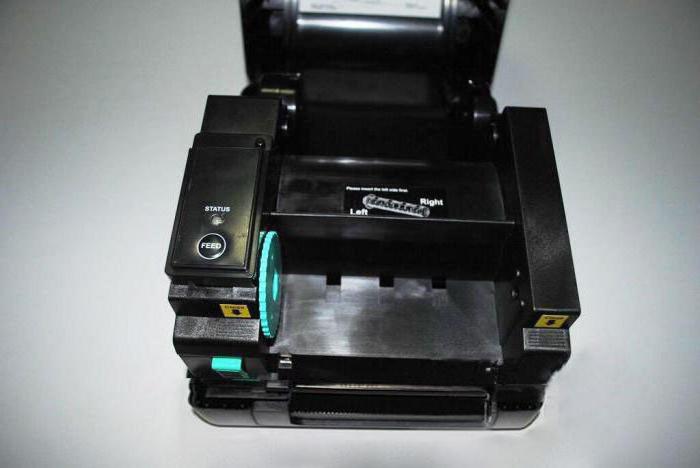 Since the production conditions of the equipment may be different, industrial printers are "dressed" in durable metal cases, while the thermal transfer label printer is finished with plastic.
These machines have the ability to install additional functions: internal label dividers, scanners, material used for printing.
The most complex electronic filling of industrial thermal transfers makes it possible to connect external devices to them. It can be:
scanners of quality control of printed barcodes;
keyboards for entering variable values;
additional memory and network cards.
If necessary, the thermal transfer printer can produce autonomous printing and control of the conveyor line without a computer.
Manufacturing companies
The market for the production of industrial-grade thermal transfer printers is represented by many companies, the most famous in the domestic spaces are Zebra, Datamax, Toshiba, Godex, Intermec and Argox.
For comparison, consider the characteristics of some of them.
Thermotransfer Zebra 110XiIIIPlus printer
It is one of the most popular barcode printers, it stands out for its resistance to "non-thermal" production conditions. This model assumes the possibility of a complete set (by pre-order) with three resolutions of the print head: 200, 300 and 600 pixels. Demanded by companies that need to print labels in the amount of more than 100 thousand pieces / day.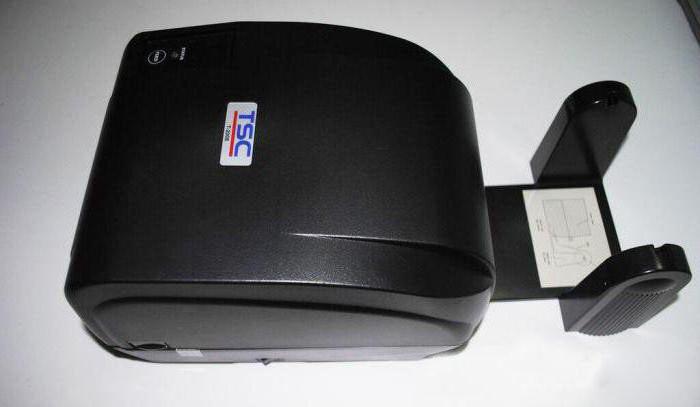 Industrial thermotransfer Toshiba TEC B-SX6T
This color thermal transfer printer is characterized by excellent performance:
Possibility of equipping (on demand) with flat and angled thermal heads.
High print speed without loss of image quality with a great potential thermal head (about 100 km).
It has the function of saving the ribbon.In places where thermal transfer printing is not needed, the supply of ink ribbon is stopped by automatically raising the print head. This significantly saves the number of thermal transfer ribbons when using consumables with the "picture" already applied. Thus, only the printing of unique data (production date, batch number, etc.) in individual places of the label is ensured.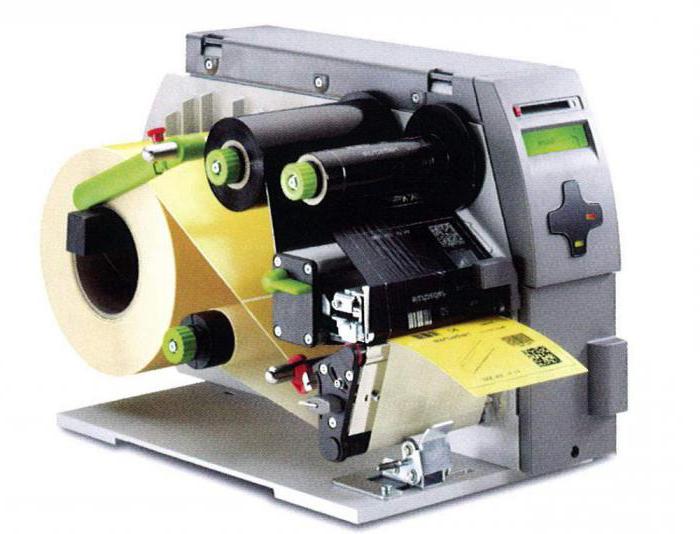 In conclusion
Choosing the optimal model in the variety of choice is not so easy. But if you carefully study the characteristics of devices on the market and decide on the tasks they need to perform, for any, even the most discerning customer, there will be a thermal transfer printer that will delight you with high performance and product quality.
Related news
Thermal transfer printer: description and purpose. Thermal Transfer Printing image, picture, imagery