Types of brooms for a bath. How to choose a bath broom and can I do it myself
From time immemorial in Russia went to the bath only with brooms. It is believed that the massage performed with the help of this accessory increases the benefit of the steam room several times. Bath broom - is both a means for massage, and a natural remedy, and cosmetic device. Visit any fair of folk craftsmen and make sure personally that bath accessories are made of a wide variety of wood species today. How to choose the right material for the manufacture of a broom?
The most popular brooms in Russia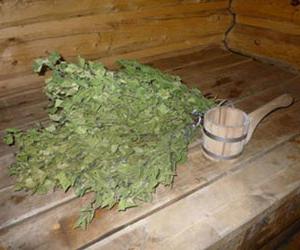 Almost every fan of steaming in accordance with all traditions at least once tried a birch broom. Massage performed with this accessory will help relieve muscle pain, and also effectively clean the clogged pores and accelerate the healing of skin lesions.It is recommended to choose birch for heavy smokers and people with chronic diseases of the respiratory system, the steam of this tree improves sputum discharge and helps to clear the bronchi. Oak brooms qualitatively cleanse the skin, have anti-inflammatory properties and have a calming effect on the nervous system. Steaming with lime accessories is recommended for colds and diseases of the respiratory system. Brooms from this tree stimulate sweating and have a diuretic effect.
Bath accessories for connoisseurs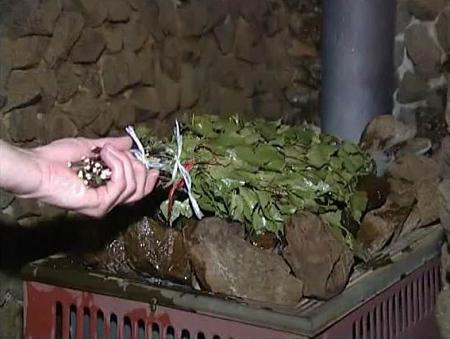 In the northern regions of Russia, traditionally used bath brooms from conifers. They perfectly stimulate blood circulation, relieve pain and have antiseptic properties. To use such a bath broom is not recommended for owners of very delicate skin. Another extreme option is nettle. However, in order to use such an accessory without consequences, it must be properly steamed: first, in hot, then in cold water - and so on twice. Bath broom nettle well cleans the skin, improves health after serious physical exertion, can be used to treat radiculitis and rheumatism. Eucalyptus brooms are recommended for diseases of the respiratory tract and joints.If you are worried about diseases of the digestive system, you should pay attention to accessories for a bath of wormwood.
The cost of bath brooms
You can buy bath brooms in specialized stores, they are often sold directly in the steam rooms. However, advanced lovers of bath procedures prefer to make these accessories on their own. But if there is no such possibility, you can try and buy a ready-made accessory. How much do bath brooms cost? Price depends on the material used for manufacturing. Usually it ranges from 100-500 rubles for a broom. Please note that today you can find accessories made from several different tree species. They cost more than usual, but if such a broom is really made by all the rules, then the benefits of its use will be double.
How to make a broom for a bath with your own hands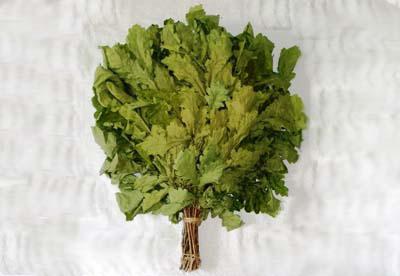 It would seem, is it difficult to make an accessory for the steam room? All you need is to collect an armful of branches and fasten them together. However, in reality, things are not so simple, this science has its own special rules and secrets. The most important thing is to choose the right material - it is recommended to cut branches that grow quite low.Preparation should be carried out in an ecologically clean area, if possible, choose trees growing near water bodies. The branches must be dry, you can not cut them during the dew or immediately after the rain. How to knit bath brooms right? The most important thing is to place the branches with the glossy side of the leaves up, and the matt side inward, respectively. The optimal length of the broom is 40-60 cm, and the thickness of the handle is determined individually - wear a mitten and dial the broom until it fits perfectly in your hand.
Related news
Types of brooms for a bath. How to choose a bath broom and can I do it myself image, picture, imagery