Visa to Holland: instructions for self-registration
Holland ... What do you associate with this beautiful country? Most people at the mention of the Netherlands before their eyes float colorful pictures of the fields planted with hundreds of thousands of multicolored tulips, small toy-like mills, ancient castles steeped in the spirit of the times, and huge heads of fragrant cheeses carefully folded on the shelves of wooden barns. And this is not all that Holland can offer to travelers from all over the world. Therefore, at any time of the year, this area is in great demand among Russian tourists. They make out trips through numerous agencies and are not even afraid to plan a trip on their own. The last category of travelers takes all the documentary red tape on themselves and first of all they are concerned about whether a visa to Holland is necessary. Since this state belongs to the countries of the Schengen Agreement, our compatriots will have to spend their time to get permits for all travelers.Of course, a visa to Holland for Russians is issued under a lighter version, but this cannot save tourists from mistakes in collecting and executing documents. We will tell you in detail how to quickly and simply solve all issues related to traveling to the Netherlands.

A few words about permits
Applying for a visa to Holland is not so difficult as it may seem at first glance. But for beginners in this matter, there are several pitfalls that can be overcome only with the help of advice from seasoned tourists. We relied on them in preparing this article.
Visa to Holland for Russians is issued in the same way as any other, designed to visit the countries of the Schengen zone. And in the Netherlands you will be allowed, even if you already have a visa in any of these countries. However, keep in mind that in this case the Netherlands should not be the first state to visit, and the tourist should spend the least amount of time in it.
Keep in mind that if in recent years you have already been affixed with a Schengen visa, the permit stamp will be much easier to obtain. Experienced travelers claim that the consulate and visa centers in the Netherlands rarely refuse entry to the country.Usually, the reason for this decision is the incorrectly assembled package of documents and visa violations in the past.
I would like to add that, at their discretion, the representative offices may request additional papers from the visitor. However, such cases are rare, most often the staff of the consulate is enough standard package.
Schengen visa to Holland is issued as quickly as possible. If it takes up to six working days to review the collected documents and make a decision from other missions, then the staff here can handle four. If necessary, the courier service will deliver your passport to your home, but this service is available only in Moscow and it takes about another day.
Keep in mind that to start the process of obtaining a visa to Holland, you must go to the website of the missions of this country in Russia and carefully read all the information posted there. From it you can learn a lot of important nuances regarding the work schedule of a consulate, the specifics of collecting a package of documents and filling out a questionnaire. In the following sections of the article we will analyze these moments, dividing the whole process into several stages.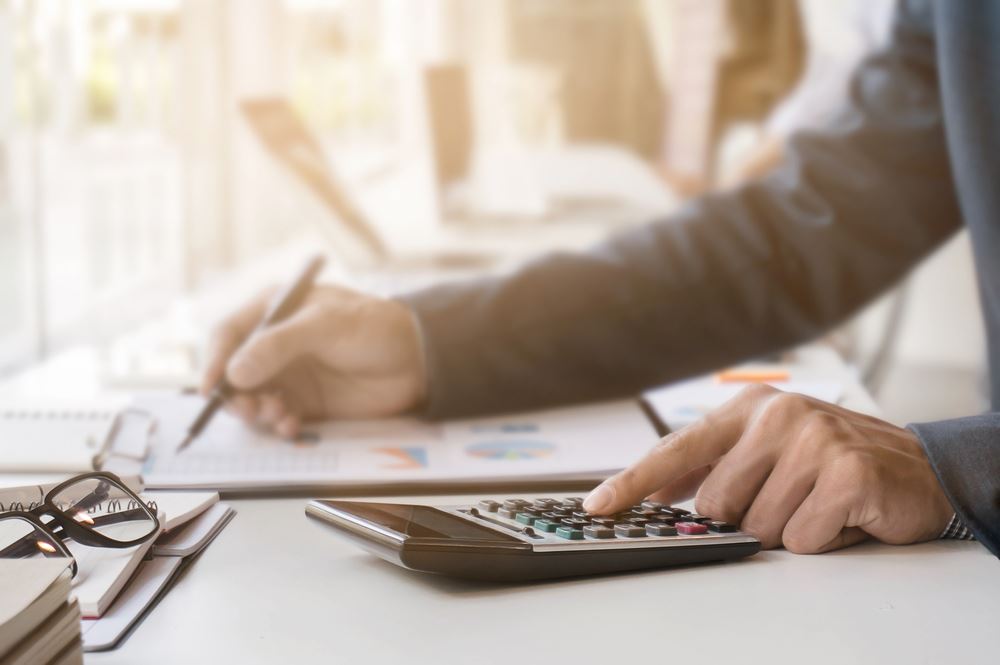 Stages of self-registration permits
How to get a visa to Holland yourself? First of all, it is necessary to understand where to start the process and how to organize it correctly. Experienced travelers define the following steps for obtaining a Schengen visa to Holland:
selection of a permitting category;
determination of the place of filing of a package of papers
collecting documents for adult tourists;
preparation of papers for children traveling abroad;
filling out the questionnaire;
filing papers;
getting a visa.
Each stage is distinguished by a number of features, which we will discuss in the following sections of the article.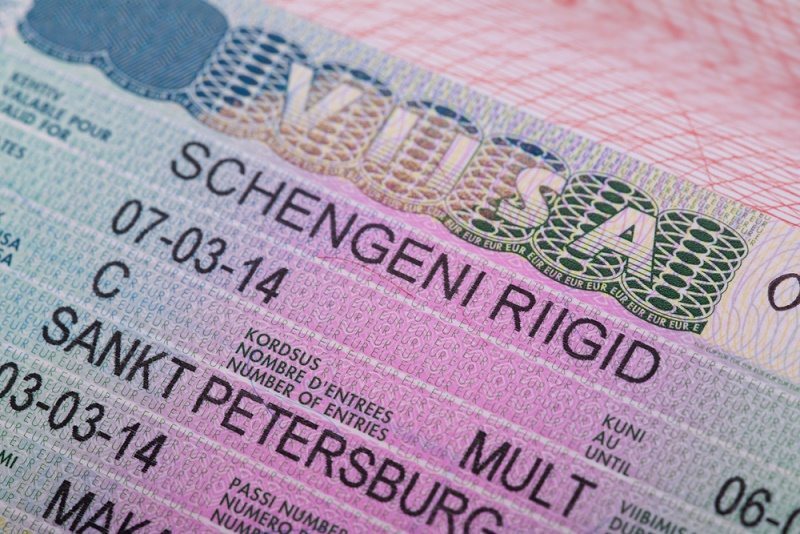 What visa is needed to Holland?
In order not to be mistaken, collecting the necessary papers, tourists should clearly understand what type of permits they need. Holland visa is of two types:
ordinary Schengen;
national
The Russians can make any option, but they still prefer the Schengen. It allows you to visit the country as an ordinary tourist or person whose goal is a business meeting with business partners. The validity of the document is sufficient to do all the work and not to violate the visa regime to return home.
Interestingly, more than ninety percent of potential tourists make Schengen, they consider this option the most acceptable. Keep in mind that this authorization document gives travelers the right to enter the country several times or once. This nuance is left to the discretion of the staff of the consulates and visa centers. You may be approved for a one-time visit to the Netherlands, which happens very often. But those who already had a Schengen in their passport were much more fortunate. They get the opportunity to plan a more complex travel route, exciting several countries and returning to the starting point of the trip - Holland.
Typically, the term of the Schengen is limited to ninety full days in six months. However, in your particular case, the decision may be different. For example, you will receive permission to stay in the country only on those dates that are indicated in your travel package. Or maybe they'll give you a visa for a month or two. For such decisions, potential travelers should be prepared.
If you plan to spend more than three months in the Netherlands, the visa must be national.It is a little more difficult to get it, but the validity of such a permit is one year. However, note that in the twelve months in the Netherlands there can only be six.
A national visa is simply necessary for those who plan to study in the country of tulips. But in this case, you must have documents confirming this fact. In addition, such a permitting document will be available to Russians who have relatives, friends or permanent jobs in Holland. In any case, when submitting papers, all of their kinship and business ties must be confirmed.
Of course, everyone decides for himself what kind of visa to Holland he needs. But experienced tourists still advise to issue a Schengen, bounces on which very little.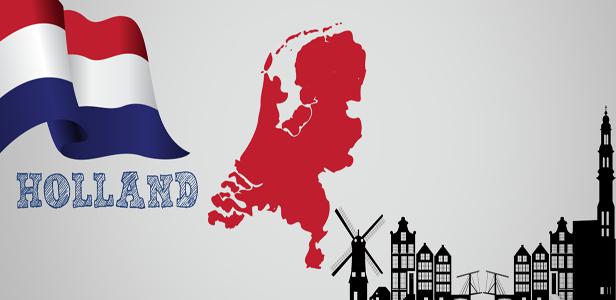 Selection of representation
This is no less important step than the previous one. After all, the cost of a visa depends on where you plan to submit the collected documents. Remember that you have the right to apply to any representative office of the Netherlands in Russia according to your place of residence. In Moscow, a visa to Holland is issued in several places, and there are about twenty of them all over the country. Since the opening of the visa centers, this process has been greatly simplified, but it still raises many questions for tourists.
In Moscow, a visa to Holland is issued at the consular section and the visa application center. The schedule of each office can be found on their sites. Keep in mind that such places do not work on the days of national holidays and their own national. This information is also indicated on the sites. In Moscow visa centers, papers are accepted five days a week from nine in the morning to four in the afternoon. You can get permits on the same days from eleven in the morning until four in the evening. Usually tourists come to the visa centers without an appointment, and the reception is on a first-come, first-served basis. But in Moscow, the situation is slightly different - online recording is very popular, allowing people to spend a minimum amount of time in visa centers.
Keep in mind that in the consular section you will avoid the procedure of signing a paper for permission to process personal data. In the visa centers this procedure is mandatory.
Russian citizens can apply for a visa in the following cities:
St. Petersburg (consular department).
St. Petersburg (Consular Section of the Embassy of Finland).
Murmansk (consular section).
Pskov (Office of the Consulate General of the Republic of Estonia).
Yuzhno-Sakhalinsk (consulate).
Irkutsk (consulate of Poland).
Kaliningrad (consulate of Poland).
As you have already understood, it is possible to issue permits for entering the Netherlands in the consular departments of other countries. However, documents for a visa to Holland in this case are filled in the language of the state whose office you visited. You need to know about these nuances in advance in order not to lose the cherished Schengen.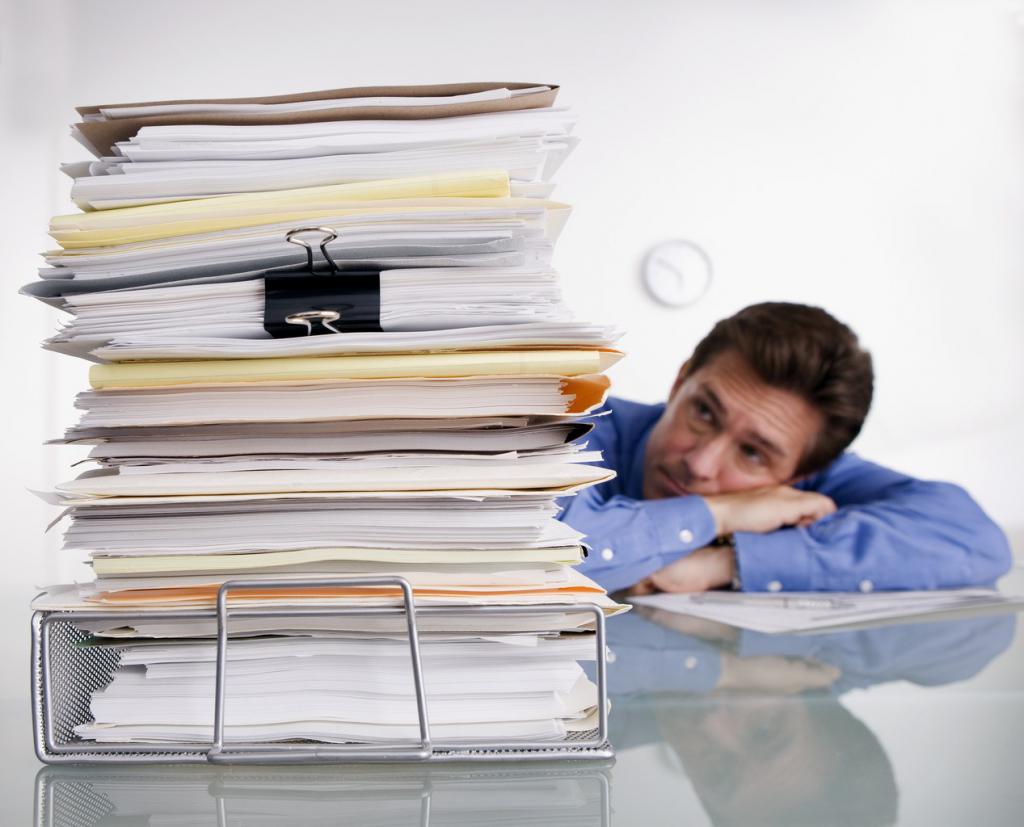 Collect documents
The easiest at this stage is to visit the photo salon. The website of the official representative office of the Netherlands in Russia contains information not only about the requirements for a visa to Holland, but also about the photo of applicants. According to the read, the tourist can only take pictures and paste one into the printed form, and the second just attach to it with a clip. Many Russians replace the clip with a stapler, which leads to the return of documents without receiving the cherished seal in the passport.
Requirements for a package of papers for submission to the visa center or the consular department are standard for Schengen. But still we will list them so that our readers do not have unnecessary questions.
First of all, view your passport - it must have at least two blank pages.If everything is in order, then make a photocopy of it. If you have an old passport attach it. You will also need a Russian identity document. From it you need to make copies of pages with personal information and registration. After all these manipulations, you can assume that the important first part of the collection of documents is completed and you can proceed to the second.
Attach a completed application form and photos to ready-made papers. Add medical insurance here. According to the standard, it must cover an amount of expenses equal to thirty thousand euros. However, be prepared for the fact that you may be asked to issue extended insurance. And explain the requirements of the consular staff should not.
Prepare all the papers relating to your trip: booking from the hotel, an invitation from the host party (if any), plane tickets or other transport.
Now it's time to confirm your financial viability. In advance, put into the bank account the money that you plan to take with you on your trip. Then take a statement from the bank employee on the status of the account.The required amount of money can be calculated by yourself, it is quite simple. For each tourist must be at least thirty-four euros. It does not take into account living expenses.
If you are traveling to Holland with a gift voucher or you do not have any income yourself, but you are going on a trip with the money of your husband or relatives, attach a sponsorship letter to the papers. In it, a person who gives you money confirms this fact and gives a link to documents from his bank account.
Having done all this, consider that you are in the home stretch. All you have to do is attach the certificates from the place of work or study. Private entrepreneurs will need a copy of the TIN and proof of the legality of their activities.
All that we have listed is suitable for obtaining a regular tourist visa. National requires an extended package of papers. First of all, confirmation of your future activities will be important for the staff of the consulate or visa center. For example, documents on enrollment in an educational institution or an invitation to work.
We collect documents for children
Papers on children who travel with adults,should be issued by parents. They fill out a questionnaire for each child, it is necessary, even if a two-month baby is flying with you. Photos are attached to the completed questionnaires.
Copies must be removed from the birth certificate and passports of mom and dad (Russian identity documents are required). Experienced tourists warn that if you already have a Schengen, and your child does not, then you need a copy of your visa. In this case, the consular section will not refuse to issue permits.
How to fill out the form?
Visa to Holland in the visa centers is issued only if the form is correctly filled out. And this, as practice shows, is not given to everyone from the first time.
The visa application form for Holland can be submitted in English or in the language of the country where you are going. However, this rule is relevant if you are drawn up at the consular department or other representative offices of Holland. If it is more convenient for you to submit papers, for example, in the visa application center of Poland, then the application form is filled in Polish.
Most tourists prefer to carry out the process of filling on the computer.This allows you to edit the profile if you made a mistake. Thus, by the time of printing you will have a verified and properly executed document. If necessary, you can take a ready-made printed form and make notes manually. But in this case, do not forget that the entire text should be written in block letters.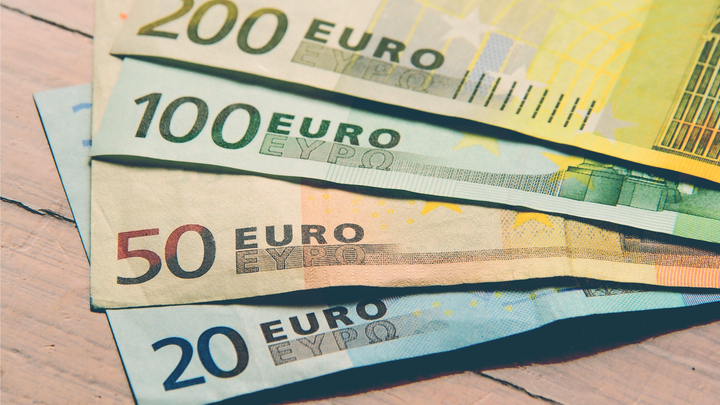 Paper feed
For three years, according to the general rules of registration of Schengen, all applicants must be fingerprinted. Therefore, there was a need for the personal presence of potential tourists when submitting papers. For those who do it for the first time, this nuance causes certain difficulties. However, with the secondary design of Schengen, you can solve the issue differently. For example, by power of attorney certified by a notary in favor of a travel agency employee. However, in this case, in thirty-six months you should have at least two Schengen in your passport. The same condition must be observed if you are traveling to Holland on a business trip, and the firm assumes all design.
Keep in mind that children who have not yet turned sixteen may not come to the consular section with their parents.The presence of adults is enough.
Payment of the visa takes place on the spot. You do not need to pay in advance. Your money will not be accepted anyway, besides, you may well be mistaken with the amount. It depends on where you will draw the Schengen. If you plan to visit the visa center, then get ready to pay its service fee in addition to the consular. In total, it will be a little more than four thousand rubles. Do not forget that in case of refusal, the paid money will not be returned to you. Kids under six years old permits are issued for free.
Usually in four days, tourists will learn about the decision. This is considered one of the fastest terms in the European Union. With a large workload of representative offices in the holidays, this period stretches to six days.
Experienced tourists are advised to submit papers about three months before the trip. This time is quite enough to prepare for the trip, already having a stamp in the passport and not being afraid to get a refusal.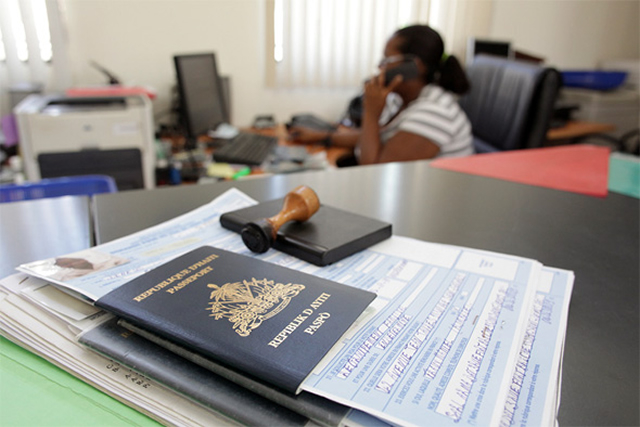 Getting a passport
Personally allowing documents to receive optional.You can also do this by notarial power of attorney. However, tourists usually prefer to come themselves for a passport, as this procedure does not take much time. In Moscow and in some other large cities there is an express delivery of passports. For a small surcharge, you will receive your documents without leaving your home. For all the busy people, this service is a real find.
It is best if, even when submitting the documents, you specify the delivery option. Thus, your application will be the first in the queue and it will be faster than the rest. This approach saves you a whole day of waiting.
Final item
As you could see for yourself, obtaining a visa to Holland without intermediaries is a very simple process. Of course, you have to make a little effort and be very attentive. But then ahead of you will be waiting for an incredible journey to the fabulous Netherlands.
Related news
Visa to Holland: instructions for self-registration image, picture, imagery