What can be made from bananas? Simple recipes
It's no secret that a banana is one of the most beloved fruits in children and adults alike. In every store you can find bananas even in winter, even in summer. Did you know that in this product there is a significant amount of various trace elements and vitamins? The fruit contains many minerals, so it can be called tasty and healthy.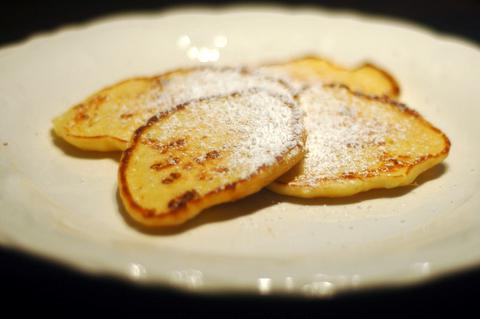 Few people know that bananas are used as an ingredient for the most simple and incredibly delicious dishes. If you do not know what can be cooked from bananas, this article is your salvation, because today we will look at and talk in detail about dishes from exotic southern fruits, the preparation of which will not take long.
Theory
Some argue that you can cook something only from ripe or overripe bananas, but this is not true. Of course, in some recipes you need some specific types of bananas, but if you use overripe instead of a ripe banana, or vice versa, nothing terrible will happen - perhaps the final taste will change a little.
Today we will talk in detail about what can be made from ripe and over-ripe bananas to make it very tasty. The most simple recipes will be considered, the time costs for which are simply minimal. Well, can we start?
Banana cocktail with milk
For the preparation of a cocktail, bananas of any degree of ripeness are suitable - here it plays almost no role. To make a banana cocktail, we have to combine some milk with a delicious ice cream (with dye), then not very finely chopped fruits should be added. And with the help of a blender to turn the collected ingredients into a delicious banana cocktail.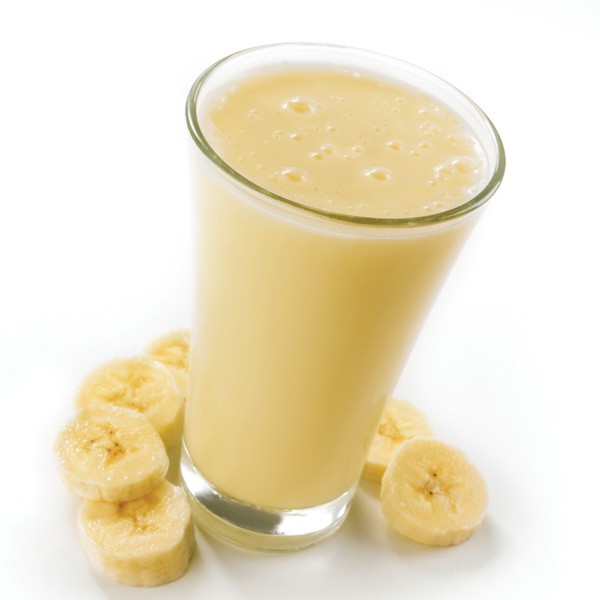 As you have already noticed, the preparation of a cocktail with bananas takes a few minutes, but the taste of the resulting dessert, which the chefs recommend to put on for 10-30 minutes in the refrigerator, will be just gorgeous, and you will feel it in its entirety!
In the above manner, we have prepared a delicious banana cocktail, which, by the way, is popular both in Slavic countries and beyond.
Bon appetit and good mood! And we move on to the next dish, so if you don't know what to make from bananas, you can try banana pie.
Pastry with an exotic flavor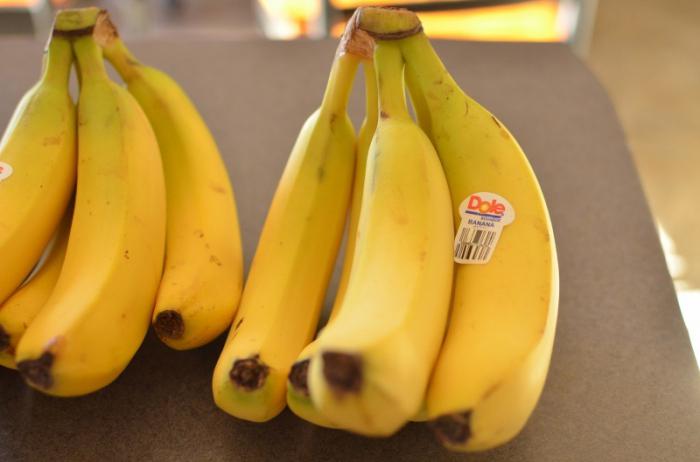 To prepare this dish, we will need the following ingredients:
1 teaspoon of ordinary vanilla or 2 - vanilla sugar;
1 cup fat sour cream;
2-3 glasses of first-class flour;
1 teaspoon of quick soda;
one and a half glasses of usual sugar;
2-3 bananas;
50 grams of margarine;
¼ teaspoon of table salt;
2-3 eggs.
Baking will turn out tasty and tender, banana cake will appeal to everyone who tries it!
So, cut 2 large bananas into small circles and turn them into a banana puree using a blender. Add sour cream, mix well again.
In a not very large bowl, beat a slightly softened margarine with sugar using a mixer. It should make a beautiful homogeneous mass. Without stopping, add eggs alternately. Again without ceasing to interfere, add a banana mixture and a little vanilla.
In a separate bowl, mix the flour, soda and salt, add the dry mixture to the banana. Mix well to get a pleasant to the touch dough.
Lubricate the mold for baking with oil, uniformly distribute the dough over it. It is necessary to bake banana pie for about 50 minutes at an oven temperature of 180-200 degrees.Check the readiness of the cake, you can use a regular toothpick. Bon Appetit!
Banana Ice Cream
In order to make a great banana ice cream, we need the following ingredients:
4-5 overripe bananas;
2-3 tablespoons of high-quality peanut butter;
3 tablespoons of cocoa powder.
Preparing banana ice cream is not as difficult as it seems, and now we will prove it!
Cold Dessert Recipe
So let's get down to cooking. The first thing you need to cut bananas into pieces of about 1-3 centimeters. Fold them in a small bowl and send them to the freezer for a few hours. Frost the bananas in one layer, otherwise there may be problems with the separation of one piece from another.
Frozen slices of bananas need to be chopped using a combine or blender. Many people have a problem with this step - the blender is not very powerful, so it cannot grind the dry mix. To facilitate the operation of the device, you can add 2-3 tablespoons of any milk.
First, the bananas will be with ice crystals, but do not give up and continue to mix. Bring them to the consistency of the cream.
Add peanut butter to the mix, which, by the way, can be easily replaced with liquid honey or your favorite chocolate. After adding one of these ingredients, it is necessary to churn the mixture for at least 2 minutes to mix everything up and become homogeneous.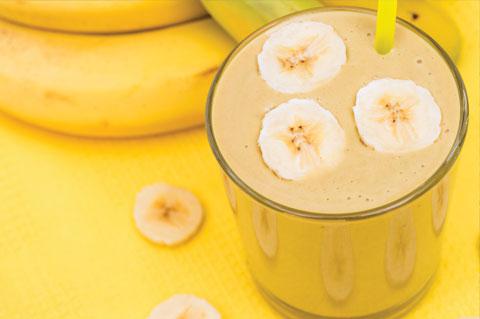 The last step is to add cocoa, mix well again for 3-4 minutes, more is possible. We send the resulting mixture into the freezer. Incredibly delicious banana ice cream is ready, enjoy your meal!
Banana Pudding
For the preparation of this delicious dish we will use:
350 grams of fresh bananas;
50-60 milliliters of white wine;
2-3 tablespoons of semolina;
3 chicken eggs;
1 cup of full fat milk;
10-15 grams of lemon peel;
1 teaspoon lemon juice;
3-4 tablespoons of sugar;
100-150 grams of any fruit sauce.
Recipe
Banana pudding is easy to make! First of all, we need to boil the semolina on milk, combine the mixture with the yolks of chicken eggs, previously ground with sugar. Grind bananas to a puree. Add to them wine, lemon juice, zest, whipped whites previously. Mix and combine both mixtures: porridge and banana puree.Spread the mass in molds, smeared with vegetable oil. Bake until fully cooked.
Wonderful banana pudding is ready, bon appetit!
Casserole with bananas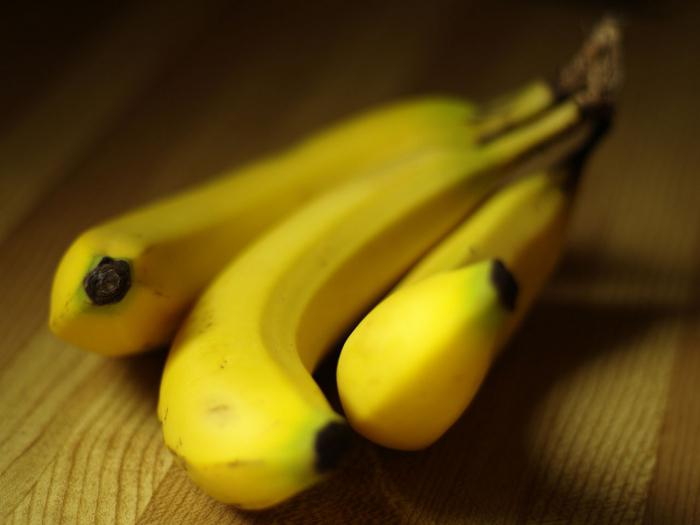 Now we will tell you how to cook a delicious casserole, spending nothing at all. If you still do not know what can be made from bananas, probably the latest recipe - especially for you!
Ingredients for cooking casseroles:
3-4 bananas;
3-4 chicken eggs;
2-3 tablespoons of high-quality banana liqueur;
dried apricots, prunes, raisins - a tablespoon;
butter - 50-70 g;
1 kilo of apples;
some vegetable oil to lubricate the form;
½ cup of sugar (brown);
10 grams of some dry fruit;
½ tsp ground cinnamon;
1-2 teaspoons of special baking powder;
500 grams of first-class flour;
100 grams of almond or hazelnut;
another 100 grams of almond for decoration.
The first thing you need to wash the apples, peel them and grate on an ordinary coarse grater. Squeeze the apples, add to them dried fruit, previously finely chopped. Crush the nuts and add to the mixture.
Bananas and eggs should be whipped in a blender or combine to a uniform state.All the resulting mixture must be combined and using a mixer, still mix well again. Grease the baking sheet with vegetable oil to put the dough on it to make such a tasty dish as a banana casserole. We bake about 50-60 minutes until fully cooked. After baking, we recommend decorating the dessert with almonds.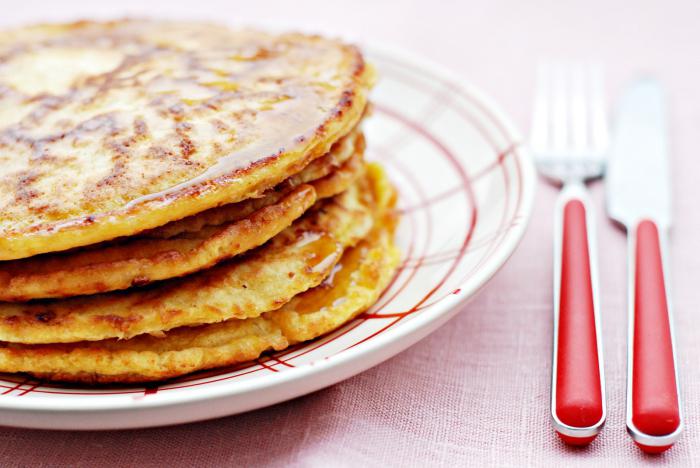 We hope that today you have found what you were looking for, learning what can be cooked from bananas, and received a lot of positive emotions.
Bon appetit and all the best!
Related news
What can you make from bananas Simple recipes image, picture, imagery